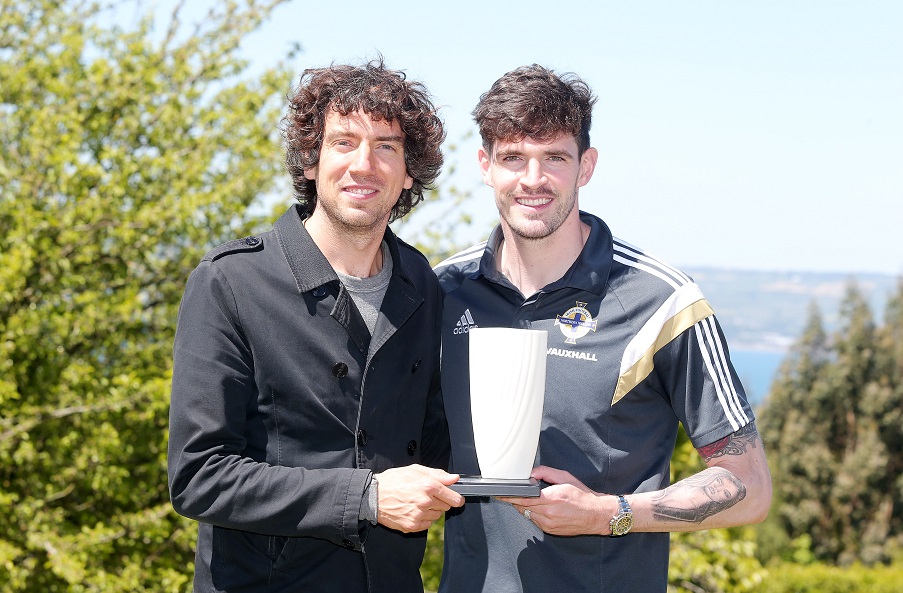 And this afternoon, he performed for the team - which he described as the strangest gig!!
After the 'gig', Lightbody presented Kyle Lafferty with his Northern Ireland Football Writers' Association International Player of the Year Award.
On Saturday, Michael O'Neill's Northern Ireland side take on Romania in the top of the table clash at the National Football Stadium at Windsor Park.
Northern Ireland are currently sitting second in the qualifying table with 12 points, just one point behind the Group F leaders.