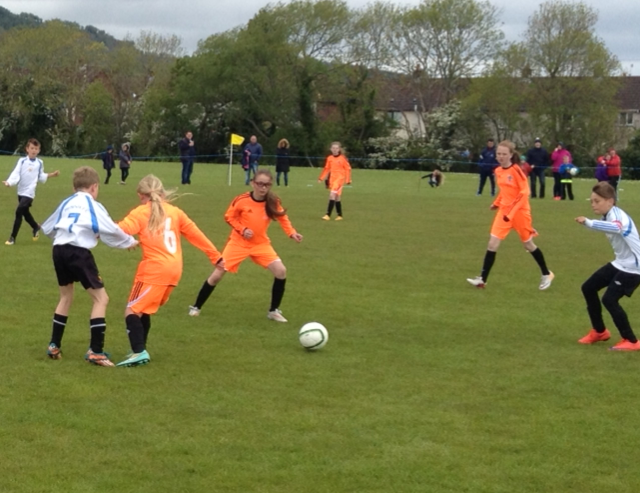 This was an opportunity for the Girls to compete and challenge themselves against established boys clubs.
Initially placed in a strong group of 6 teams, the girls started well winning their first 2 matches and drawing the third and eventually finished in 3rd place
In the Plate Phase, they came up against Larne FC.In a closely contested game which ended in a 2-2 draw, the Girls put in an excellent team performance before painfully losing in a Penalty Shoot-out.
In the next stage they faced Dungoyne FC and again the performance levels were raised high, with the team very unfortunate not to win a match which would eventually end 2-2 before again succumbing to the dreaded shoot-out.
The Girls won their final game of the day after producing a really impressive and entertaining performance.
Throughout the day, the Girls were continuously praised by opposition coaches for the high quality of their performances and standard of play. This was a well organised event which was enjoyed by all and a great advert from youth football.