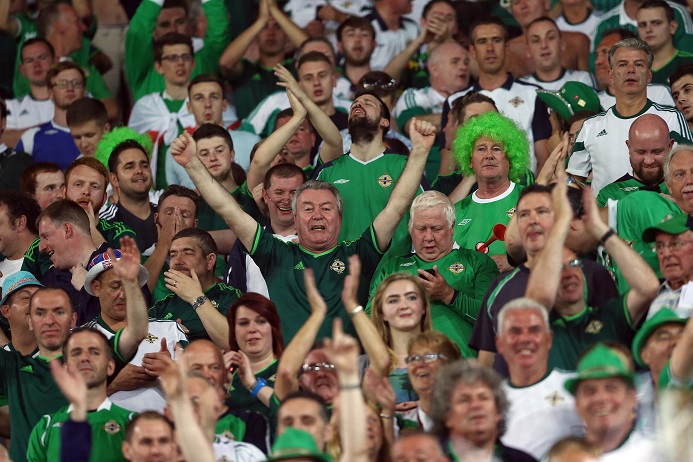 We are inundated with queries and would ask that you read the information below and share with those whom you book tickets for.
Tickets and Stadium information
All of the tickets for Saturday's mouth-watering fixture against Romania should be arriving with you today at the latest. If your ticket does not arrive by 12pm tomorrow please feel free to email tickets@irishfa.com or just come down to the Ticketmaster Van (located outside the "Blue" Donegal Ave entrance from 5pm) where you can collect a replacement ticket on Saturday. If you haven't had an opportunity to read the 12th Man Guide please do so ahead of the match so that you know where your seats are ahead of arriving at the stadium.
We understand some supporters clubs have received two sets of tickets - please use the Ticketmaster tickets tomorrow evening and destroy the Irish FA printed ones.
Translink
Translink have sent us the following additional information to the transport information in the 12th Man Guide –
Additional capacity will be available on regular timetabled train services and the following additional services will be running after the game:
• 22.02pm service from Adelaide Station – all stops to Bangor (change at Belfast Central for 22.25pm:
• all stops to Larne and 22.50pm: all stops to Coleraine) 22.05pm service from Adelaide Station – all stops to Portadown.
Don't forget passengers can purchase a 1/3 Off Day Return ticket after 9.30am.
Seating
Unfortunately we haven't been able to offer a choice of seats to anyone moving from the West Stand at this stage due to the reduced capacity – for that we apologise but we believe that the finished stadium will be well worth the current disruption and we hope you can bear with us during the redevelopment work.
Our final advice is to get there early! We really do appreciate your patience and can't wait to see you at the match!
PS Don't forget about the Family Fan Zone at Olympia from 5pm - a great way to get warmed up for the big game!