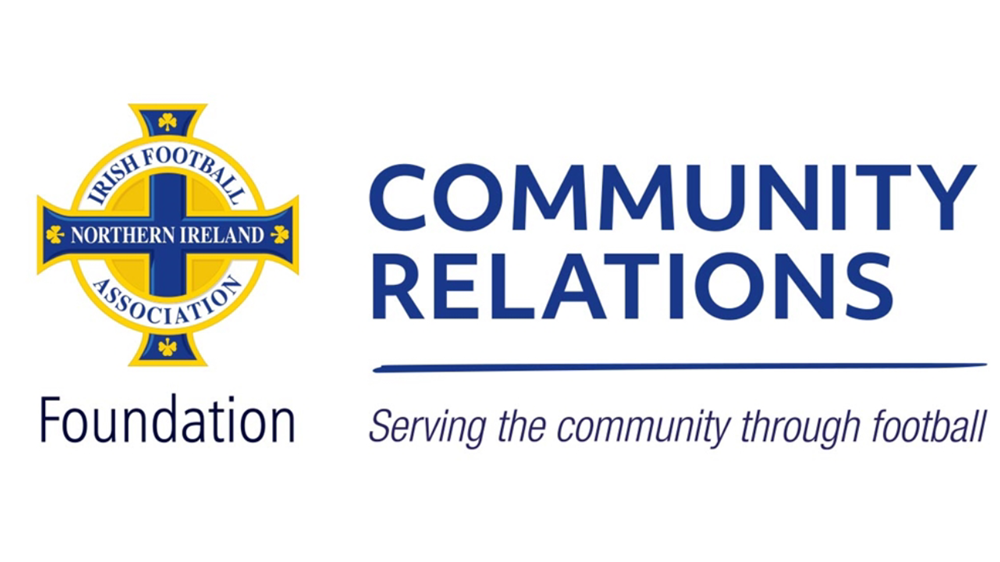 The Irish FA Foundation's community relations and peace work is set to be highlighted during a webinar next week.
The event on Tuesday (2 June) will focus on the Sport Uniting Communities and Stay Onside programmes and on projects being delivered by the foundation's Community Relations Officer.
Sport Uniting Communities, a Peace IV-funded project which involves the Irish FA, Ulster GAA and Ulster Rugby, offers club and volunteer development opportunities along with participation sessions, while the Stay Onside initiative is aimed at diverting young people away from criminal behaviour.
As well as looking at those programmes, the webinar (7pm to 8pm) will discuss the foundation's community relations work, including anti-sectarianism, shared education and anti-racism projects, and provide information on online modules open to clubs and individuals during these challenging times. 
The second half of the webinar will feature an audience with former Northern Ireland international Jim Magilton and current Northern Ireland senior women's team captain Marissa Callaghan, who will both offer insights into their journeys to becoming international players for Northern Ireland and highlight some of the challenges they faced along the way. 
The first part of the webinar will be hosted by Chris Wright, the foundation's Community Relations Officer, and Kris Lindsay from the SUC project.
Chris pointed out: "Here at the Irish FA Foundation we have continued to work to deliver football for all to the community during the current virus pandemic.
"After the success of previous funding and mental health awareness webinars, along with online delivery of our racism awareness and equality workshop Everybody's Game, we felt a community relations specific webinar would fit well, enabling us to offer clubs an insight into our work.
"I am especially delighted to confirm Jim and Marissa in conversation with sports broadcaster Thomas Niblock. This is a really exciting opportunity to hear about their journeys to becoming international players, both of which have their own community relations angles, and how they became the fantastic ambassadors they are for both the game and Northern Ireland as a whole."
And Kris Lindsay explained: "The webinar will offer clubs an opportunity to find out about the work being carried out by the Sport Uniting Communities programme and the opportunities that exist for clubs to become involved with the programme, helping them forge relationships within their communities."
Online modules/courses currently open to clubs include a Show Me The Way anti-sectarianism workshop in association with TIDES and the Everybody's Game course, while the SUC team can offer volunteer development workshop opportunities.
Registration for the webinar is now live, with a cap of 100 entrants. You can register for the event here. https://www.irishfa.com/irish-fa-foundation/community-volunteering/community-relations-webinar