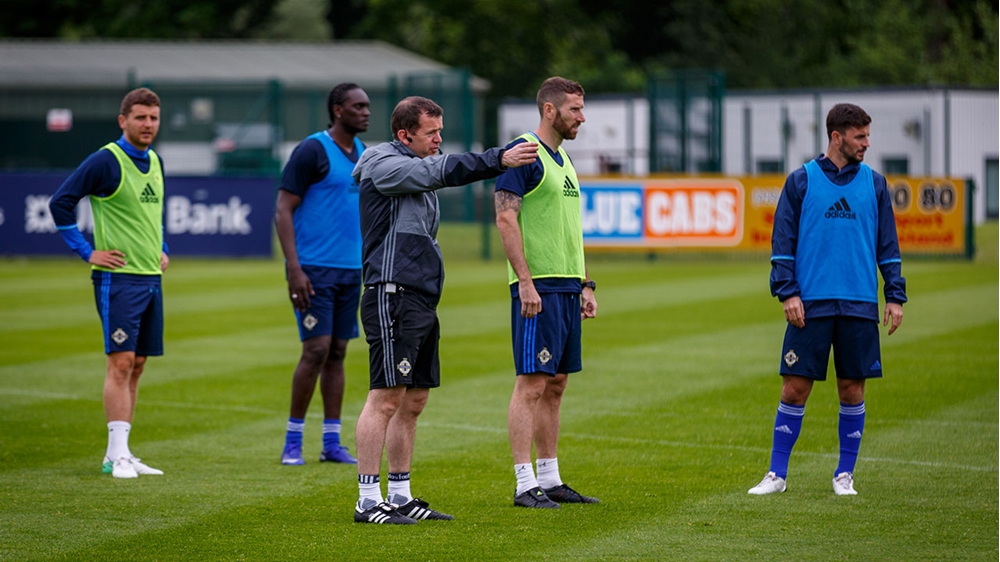 The Irish FA's Coach Education Team has suspended all courses until further notice due to the ongoing Covid-19 pandemic.
But the team, led by Nigel Best, is continuing to develop new course content and expand its suite of coach education materials.
Andy Waterworth from the coach education team explained: "We are suspending all courses until we receive further information from official sources that it is safe to resume."
The team members have been looking at alternative methods of delivery, such as blended learning and utilising IT software, to support candidates who have enrolled on courses, but for now they are suspended.
"We have taken into consideration the importance of individualised learning and we have found there is not a one size fits all approach to any of our course learning. Consequently we will in due course update all candidates on how we intend to move forward," added Andy.
"Please be mindful that courses at this stage are not cancelled but simply suspended, with the overarching aim to reschedule at a safe and suitable time." 
He also revealed that due to a lack of pitch activity at present the team have been heavily involved in developing new course content, refreshing pedagogy and adding content to the Irish FA suite of coach education materials.
They have also finetuned a new Education Ladder which the Irish FA will use moving forward (see diagram).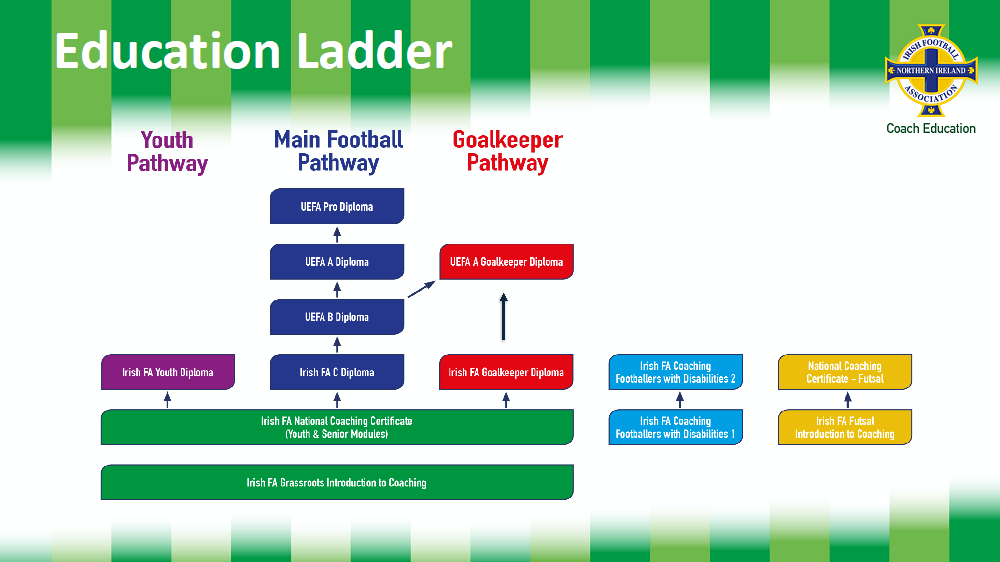 Andy added: "For all those coaches out there who cannot, for obvious reasons, get boots on grass, we strongly advise that you take this time to educate, become familiar with principles of play and reflect on your coaching biography/pathway, identifying ways in which you can develop." 
Anyone with queries or concerns should email coach.education@irishfa.com