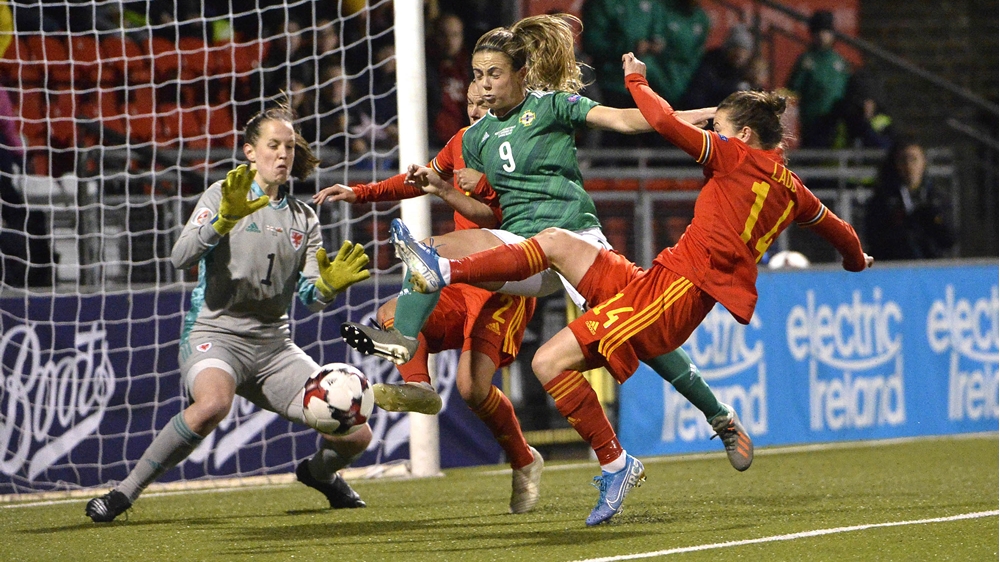 Continuing our series of Q&As, we catch up with members of our senior women's team to see how they're doing in lockdown. This time it's the turn of Everton forward Simone Magill.   
How did you get into football?
I first started playing when I was four years old. My older brother used to go along to Tobermore mini soccer every week and I wanted to go along. I joined him one weekend and I loved it. This is where it all started, I never looked back. I went every week after and then started playing for the boys' team in school. I was the only girl in the team. I just loved playing and taking the ball around all the boys. Everything stemmed from there.
Who was your football inspiration growing up?
My big brother was always my inspiration, he taught me everything from hitting the ball first time to learning a lofted pass, I remember those days so well. He was the main reason as to why I started playing, we were always so competitive with each other and we still are. 
What has been your personal highlight in a match?
I think one moment that will always stick out for me would have to be the opening goal against Georgia in 2016. It was the one that broke the world record (for quickest goal); that was a great day. I've also got to mention scoring the winner in a Merseyside derby. 
I just loved playing and taking the ball around all the boys. Everything stemmed from there
What is your favourite part of training?
Small-sided games are something I always look forward to. I get such a buzz from them, especially when you're in the winning team and you get the winning photo at the end. 
Who would be on your dream five-a-side team?
Keeping it close to home (NI edition): Becky Flaherty, Laura Rafferty, Sarah McFadden, Rachel Furness and me!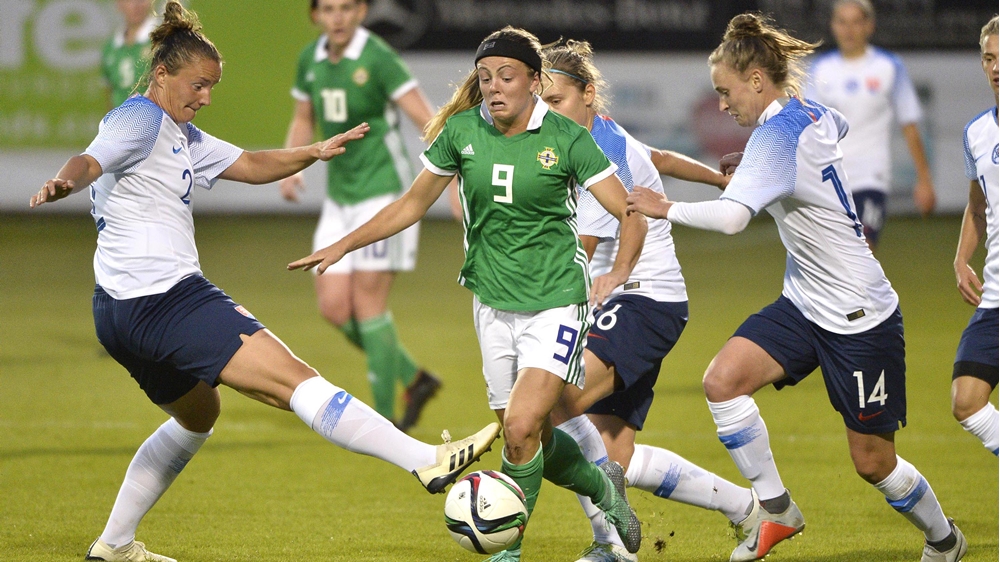 How are you staying fit and active during lockdown?
I've been doing all my training mainly from home, I've got a turbo trainer on my bike all setup and the club were great in sending us all out some gym equipment so we can continue to train from our living rooms. 
What else have you been doing during lockdown?
I've been trying to keep as busy as I can, I'm at my home in England with my fiancé and our dog, little Paddy the pug. We've been doing all sorts, from binge watching boxsets to trying our hand at some DIY. I'm also in my second year of my PhD so that keeps me busy too.
What is on your lockdown playlist?
I've a few playlists on the go. I have an easy listening playlist which is on repeat at the moment, it ranges from some Red Hot Chilli Peppers to John Mayer and Oasis. I've also loving some Gerry Cinnamon at the minute. 
What have you been watching on Netflix during lockdown?
We've recently binged shows such as, The Stranger and Safe, both which were really good. We've also finished Tiger King, which is crazy.
What would you say to any young girls who are looking to get into football?
For me the one thing I would say to any young girl is, enjoy what you do! That is the most important thing. If you work hard and believe in yourself the world will be at your feet.