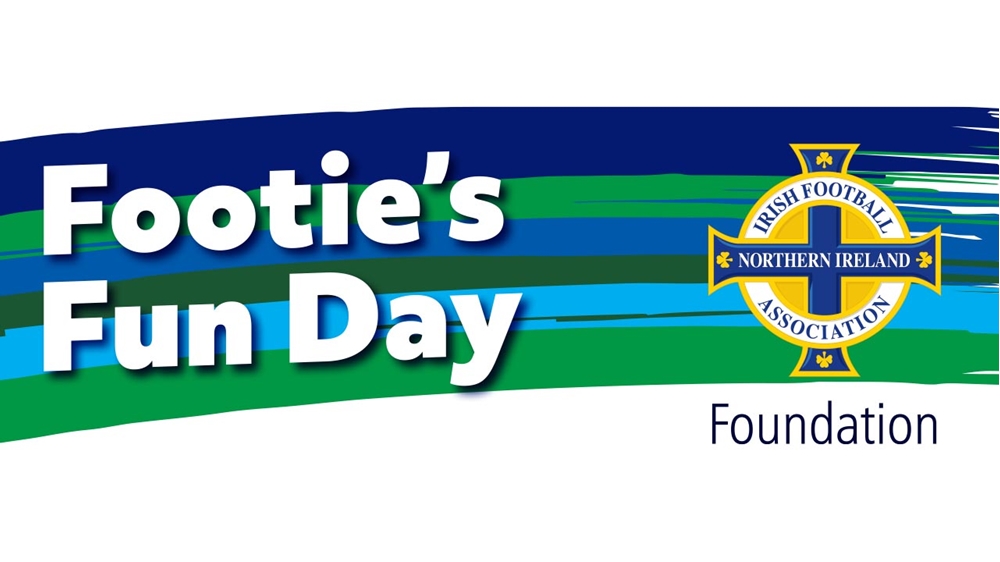 With primary schools still in lockdown across Northern Ireland, due to the Covid-19 crisis, the Irish FA Foundation's coaches have devised a series of fun challenges as an alternative to the annual school sports day.
Let Them Play Officers who are normally staging PE Curriculum sessions in primary schools each week - through the Department of Education-funded Sports Programme - have teamed up with Irish FA mascots Footie and Sweet Caroline, plus some of their pals, to create eight events as part of Footie's Fun Day.
The fun day activities which kids can try at home are sprint, egg and spoon sprint, speed dribble, toe-taps, target throw, jump for distance, jump for height and a partner passing challenge.
Claire Rea, Sports Programme co-ordinator with the Irish FA Foundation, explained: "The reason we have put together Footie's Fun Day is to support school teachers and parents in keeping children physically active during Covid-19 in the absence of PE lessons and sports days.
"Through the Sports Programme our Let Them Play Officers would normally be working with children in schools on some of these fundamental movements such as throwing, jumping and running.
"We hope this event will encourage children to practise those skills while also competing against family members and their classmates (virtually), maybe even their teachers, too.
"Physical activity is an important tool in coping with life stresses, particularly in our current climate, and is key for healthy growth and development."
Claire also said the children can try some or have a go at all of the eight events. And there are options for Years 1-4 and Years 5-7, while schools and children that take part will be entered into a draw for a chance of winning some prizes.
And she revealed several schools have already registered their interest in tackling the various challenges.
Claire added: "Footie's Fun Day can happen any time from the first to the fifth of June, whenever best suits each school."
You can find out more about the fun day, and view instructions and demonstration videos, by clicking here.