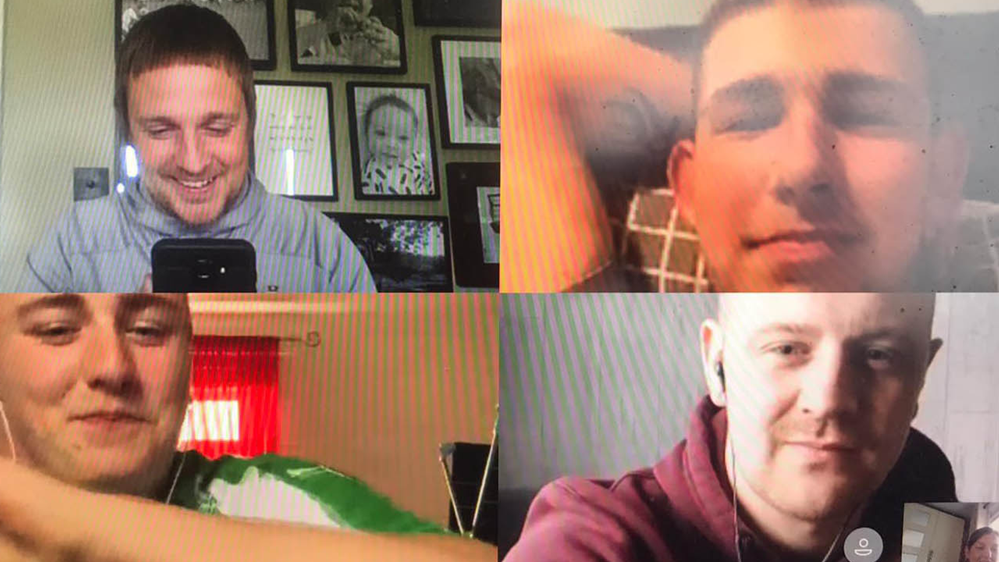 The Irish FA Foundation has delivered its first-ever online workshop as part of the Stay Onside community programme.
Working in partnership with The Bytes Project, Irish FA Foundation Community Relations Officer Chris Wright delivered the video conference on Friday (May 1).
The Bytes Project is an organisation which seeks to help young people in their personal development. They are supporting the Irish FA to offer a range of workshops such as football coaching, refereeing and mental health. 
The topic was Racism Awareness and Equality, part of a new workshop called 'Everybody's Game'. The aim of the course is to inform and challenge attendees, ahead of their KickOff@3 BAME focussed UK wide tournament, organised and held by the police service in Britain. There are different regional tournaments with the Northern Ireland heat planned for 30 August, with the winner travelling to London for the finals on the 13 September.
"I have been keen to offer some online modules through a digital platform and this was the perfect opportunity to try it," said Chris. "The group must take full credit as their level of engagement was really high, making what could have been a challenging experience nothing but fun and made for a really informative learning environment
We have now entered into a new era of delivery where online platforms will become a strong tool and this module has certainly led the way for further delivery in the future through online services."
Irish FA Stay Onside Officer, Mark Dennison, was delighted to engage with the group who had started the programme prior to the coronavirus lockdown.
"We've been in discussion with the Bytes Project about how we can continue to deliver something to the group while on lockdown. The young people on the programme just want to chat about football and can't wait to get back out onto the pitch again. 
"Our programme with Bytes has been a huge success with the participants fully buying into the concept of using football as a positive pathway.
"We have delivered a referee module and a coaching skills session to the group alongside this new online delivery, with 'Everybody's Game' the perfect content to assist the group as they build toward preparing to be involved in the planning of our upcoming tournament with members of the BAME community in partnership with KickOff@3"