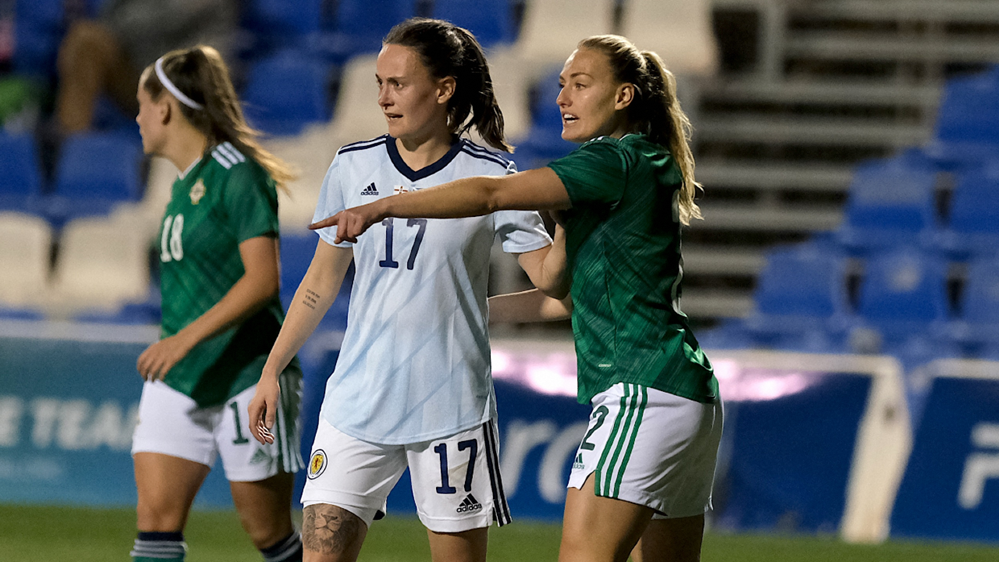 Continuing our series of Q&As when we catch up with members of our senior women's team to see how they're doing in lockdown. This time it's Charlton Athletic defender Rachel Newborough.
How did you get into football?
My dad and older brother are football obsessed. They're huge Arsenal fans and I was lucky enough to go to Highbury with them. I played football with my brother a lot in the garden, then joined his football team when I was six years old. 
Who was your football inspiration growing up?
At the time there wasn't much publicity around female footballers. My main inspiration was the likes of Patrick Vieira and Dennis Bergkamp. I was only eight during 'the Invincibles' season but that Arsenal squad definitely inspired me to become a footballer. 
What has been your personal highlight in a match?
My personal highlight was probably getting my first assist for Northern Ireland Seniors. It was away to Slovakia, and we won 3-1. We were in great spirits as a squad that camp and were given freedom to go and express ourselves. We won a throw-in high up the pitch, I took it quickly, received the ball back, then whipped it into the box, knowing if Rachel Furness was there it was hitting the back of the net for sure! 
What is your favourite part of training?
My favourite part of training is small-sided games. It is always good fun at the end of a session. They are really high intensity and always very competitive.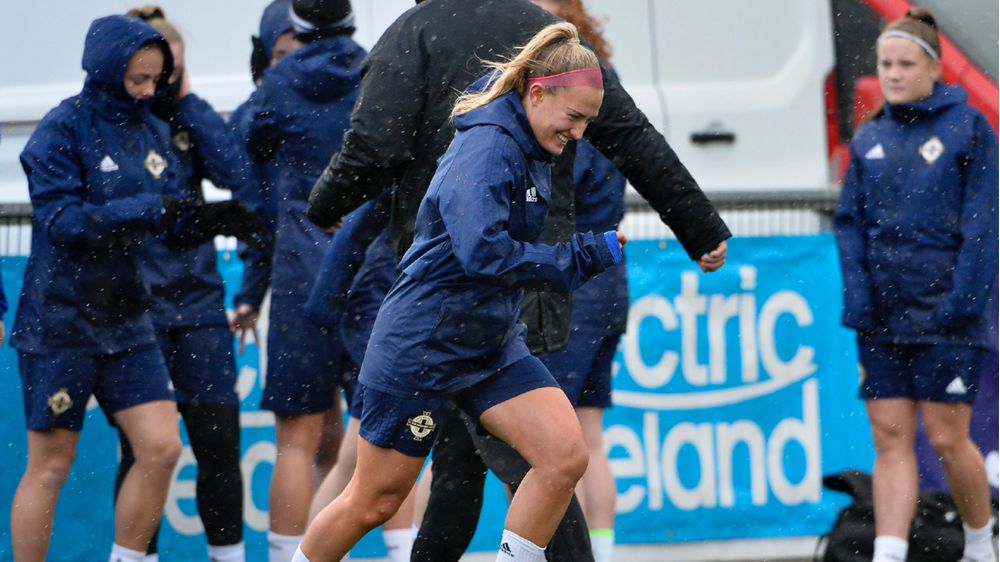 Who would be on your dream 5-a-side team?
Vivianne Miedema, Lieke Martens, Lucy Bronze, Ellie Roebuck, Simone Magill.
How are you staying fit and active during lockdown?
The football coaching company I work for (APD Football) run online football training so I've been doing that a couple of times a week. Then I've been doing pitch sprints/football fitness as well as some yoga to try and improve my flexibility. 
What else have you been doing during lockdown?
I have been working from home so that's helped to keep me busy as well as lots of running and football. I have also been cooking and experimenting with new dishes and watching far too much Netflix and retro Premiership games on Sky.
What is on your lockdown playlist?
I haven't been listening to a lot at the moment but Tom Misch released a new album so I've been listening to that. 
What have you been watching on Netflix during lockdown?
I watched The English Game, about the start of football in England. Then also the second series of After Life, which is a Ricky Gervais show that's hilarious but also really sad.
What would you say to any young girls who are looking to get into football?
I would say definitely get involved with football. It is such an exciting time for women's football, with so many teams turning full time you can have aspirations of being a professional. You can watch players on TV now, whether that be for club or country. I promise you won't regret getting into football whether you join simply for fun or to make it your job one day.