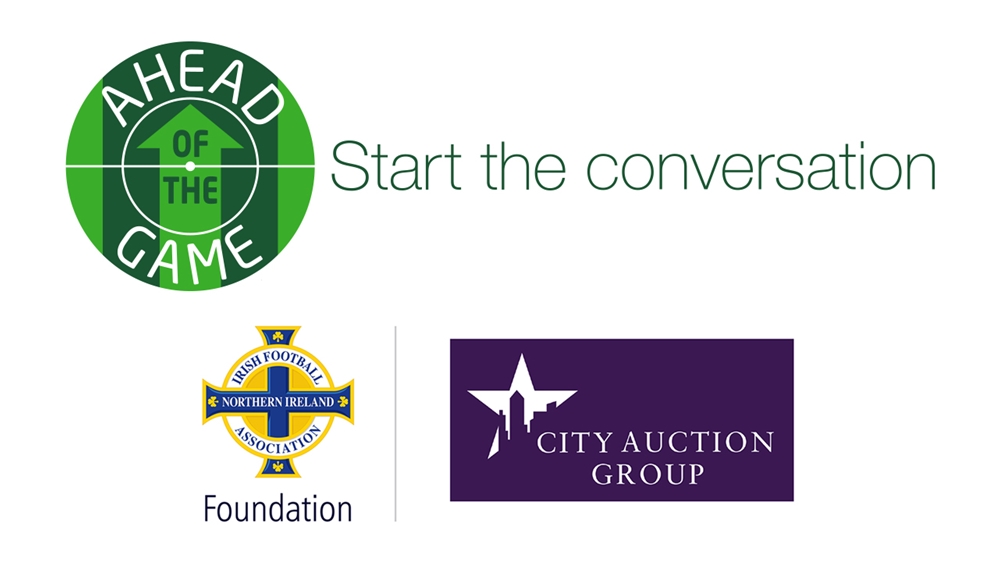 It's Mental Health Awareness week and tonight the Irish FA Foundation is set to deliver a workshop webinar to support local football clubs as part of its Ahead of the Game initiative.
Ahead of the Game is the Irish FA's Foundation's mental health programme aimed at clubs across Northern Ireland.
The scheme is designed to provide support for clubs and volunteers dealing directly with mental health issues, challenging the stigma around mental health, promoting positive mental health and preventative measures.
Tonight's webinar will run from 7-8pm and will be recorded for anyone unable to attend.
Club and Community Development Officer Gavin Nelson said: "Positive mental health is central to what we're trying to achieve through the Ahead of the Game project. We're looking forward to hosting tonight's workshop and I'm delighted to see so many clubs from across Northern Ireland having already registered for the event during Mental Health Awareness Week."
The Ahead of the Game programme is sponsored by City Auction Group and is a part of the UEFA Hat Trick funding for football and social responsibility and was developed in partnership with TAMHI (Tackling Awareness Of Mental Health Issues), Inspire and Train 2B Smart Soccer.
For more information on Ahead of the Game, or to book an Ahead of the Game workshop for your club, please email Gavin Nelson at gavin.nelson@irishfa.com
Register for the webinar here. Entries close at 1pm.