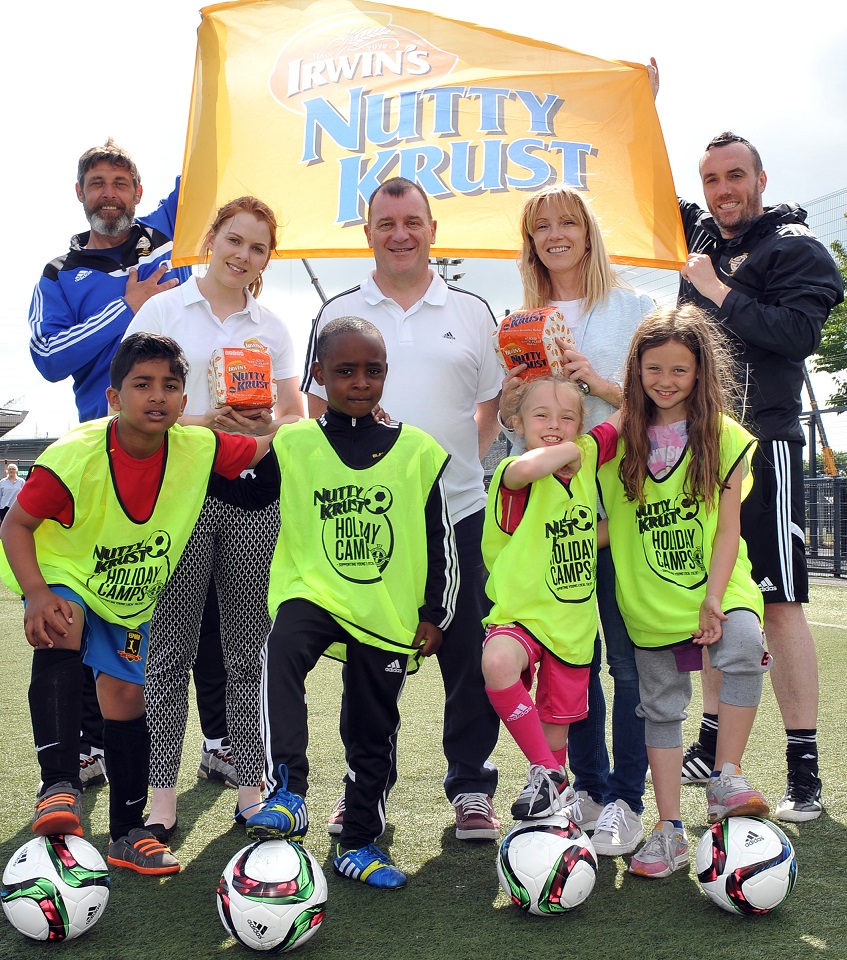 Organised in partnership with the Greater Village Regeneration Trust (GVRT), the camp included Community Centres and groups from the Village area in South Belfast.
Children aged 5-12 years of age were invited to come along and play small-sided games and take part in skills and drills sessions as well as football golf sessions.
The camp also offered volunteering opportunities for young Millennium volunteers who assisted the coaches and helped to organise the playing areas and equipment.
Speaking on behalf of GVRT, Glen McCrum said: "This Community Camp is a fantastic example of collaborative working between the community groups and the Irish FA for the benefit of our young people of all ages."
A special mention goes to the Greenwich Leisure staff at Olympia for their assistance in providing such a successful camp.
Each participant on the Irish FA Nutty Krust Holiday Camps receives an adidas football and a Nutty Krust goody bag at the end of their week of football fun.
The Holiday Camps are currently taking place at venues across Northern Ireland – for more information visit: www.irishfaholidaycamps.com