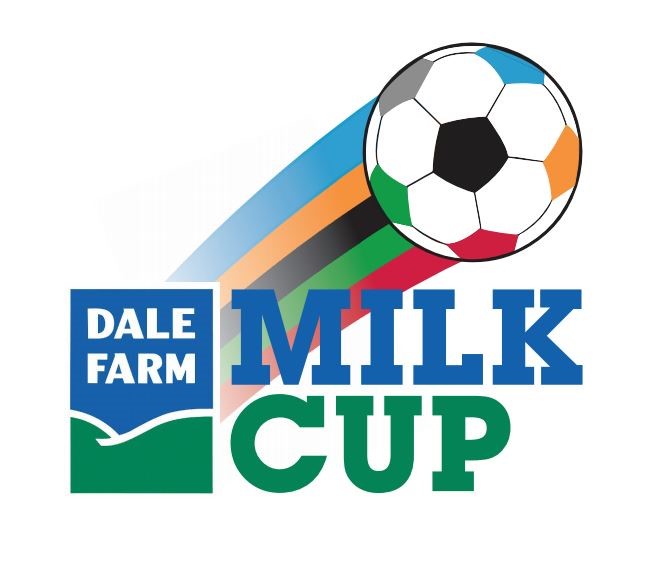 The game has the distinction of being a curtain raiser to the Dale Farm Milk Cup International youth tournament next week and also crowning an inaugural women's one-day football festival featuring ten teams from across the Province in a 7-a-side Under-13 competition.
Organisers hope the festival will further enhance the appeal of the international youth tournament which culminates with finals night at the Warden Street venue on Friday week.
Alison, who also plays and coaches at Coleraine ladies, says: "This is not only an exciting addition to the Dale Farm Milk Cup but our game is an extremely useful exercise as we look towards European qualifying in September and two friendly matches before that against Hungary at Ballymena Showgrounds on August 25 and 27.
"The Republic of Ireland have a very strong squad and have qualified for back to back Euro finals - something we aspire to - so this is an exciting opportunity for our players to test themselves.
"The girls have been working hard lately. We have stepped up training to double sessions at the Dub in Belfast on Tuesdays and Thursdays with some weekend work too. Combining that with training at club level and you can see that we mean business!
"The big difference we have found between ourselves and other teams at competitive international level is fitness so we have been examining ways of improving that and also our strength and conditioning."
Down the years the Dale Farm Milk Cup has occasionally staged women's games but now the organising committee are looking at the possibility of incorporating an official competitive event within their tournament.
"It is not a new venture in the sense we have had women's matches before over the years but we have been exploring ways of introducing an annual competition," says chairman Victor Leonard.
"The rise in popularity of the women's game over the past decade is fantastic and we have long felt that our event should reflect that."
Committee members are working with some of the organisers of the Carrickfergus International Ladies Football Festival which successfully ran for several years in East Antrim and attracted teams from across Northern Ireland, the UK and beyond.
Victor adds: "We are hoping the match will be supported by the public," says Victor. "The interest in the recent World Cup in Canada illustrates the massive strides forward that have been taken so successfully by women's football.
"I think it is important that our tournament incorporates an element of the women's game."
The Northern Ireland squad for Saturday is: Caiomhe Callaghan (Linfield), Lauren Currie (Portadown), Brooke Baine (Crusaders), Lauren Robson (Linfield), Blaithin Mackin (Newry), Megan Beattie (Crusaders), Chloe Orr (Mid Ulster), Rebecca Bassett (Glentoran), Katie Martin (Glentoran), Emma McMaster (Newry), Yasmin White (Glentoran), Caitlyn Hamilton (Dungoyne), Louise Crawford (Linfield), Aine Smith (Ballynahinch), Emma Harper (Killen), Ellie Rix (Ferman).
The game kicks off at 3pm.
The teams competing in the ten-team tournament, which begins at the Showgrounds from 12 noon, are: Crusaders Strikers, Albert Foundry, Foyle Belles, Cliftonville Corinthian, Bangor Ladies, Sion Swifts, Coalisland Young Stars FC, Ballymoney Youth Academy, Coleraine Ladies and Rosario FC.
The 33rd Dale Farm Milk Cup tournament officially begins with the traditional parade of competing teams through Coleraine on Sunday, July 26, concluding with finals night at Ballymena Showgrounds on Friday, July 31.
In addition to the title sponsors, the Dale Farm Milk Cup is supported by the Causeway Coast and Glens Council, Mid and East Antrim Borough Council, Tourism Northern Ireland, DCAL, Mitre and Towergate Dawson Whyte Insurance, with BBC Sport NI as broadcast partners.