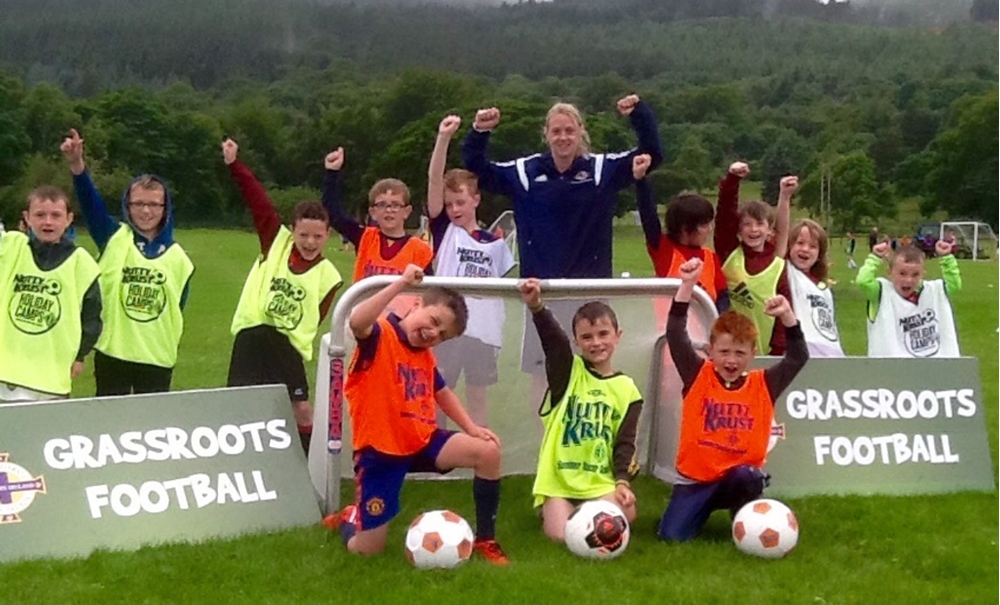 Although the weather was not the kindest to the players on the opening day it certainly didn't show as they had lots of fun learning new skills and making new friends.
The seaside town of Newcastle never disappoints with special guests and holiday makers signing up and this year is no different.
Marcel Vila from Barcelona who is spending two weeks in the area has enrolled for the week.
The 11-year-old attends the Espanyol Academy in Spain and has high hopes of making a career in the game.
Irish FA Grassroots Development Officer, Seamus Heath is delighted with the start to the week. "For me the summer officially starts when the holiday camps are up and running," he said.
"Our players never rely on the weather and having Marcel on board for the week has added a real European feel to it."
The Irish FA Nutty Krust Holiday Camps take place throughout the months of July and August at venues across Northern Ireland.
For more information on dates, venues and to book a place visit: www.irishfaholidaycamps.com