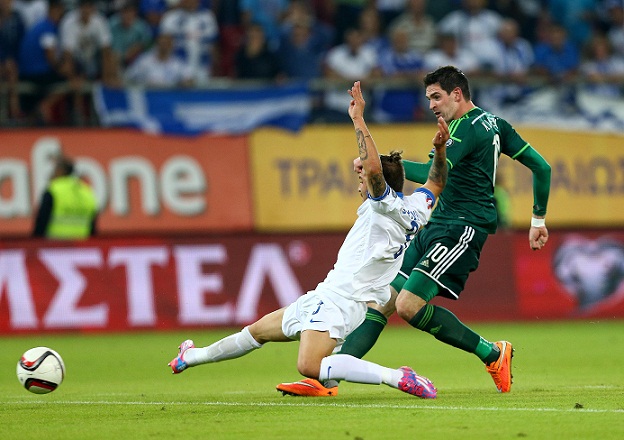 Is it Niall McGinn's goal against Hungary in the 2-1 away win in Budapest in September; Gareth McAuley's goal against the Faroe Islands in the 2-0 home win in October or Jamie Ward's goal against Greece in the 2-0 away win in Athens in October?
Or is your favourite one of the 5 scored by Kyle Lafferty (v Hungary, Faroe Islands, Greece or Finland)?
In the second of a new Euro 2016 Question Time series, Irish FA TV recently caught up Kyle Lafferty and his team mates along with a few fans to ask them about their favourite goal from the campaign so far.