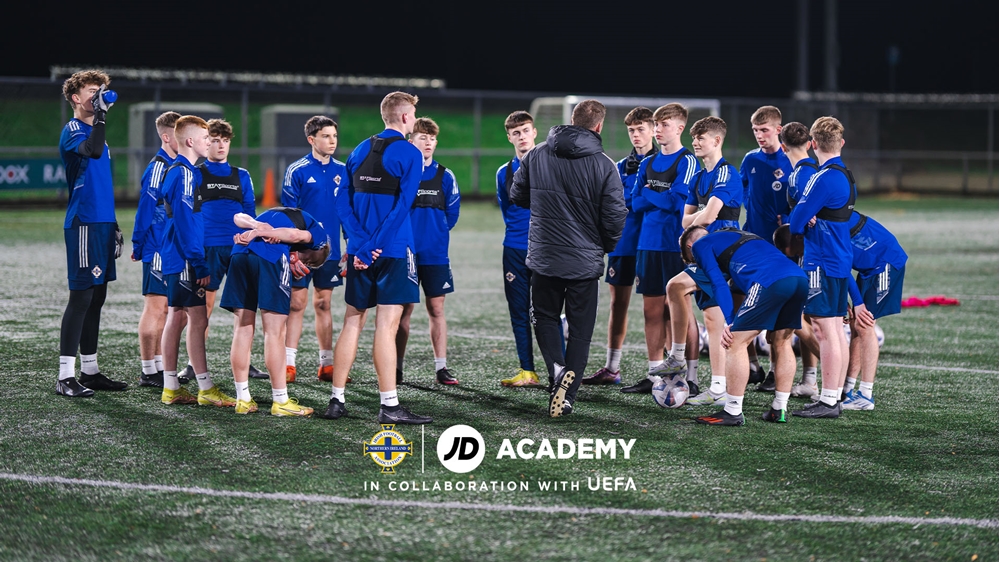 The Irish FA JD Academy has received a seal of approval from UEFA's head of elite youth player development. 
Jean-Francois Domergue says the academy, which is based at Ulster University's Jordanstown campus, is "working very well". 
Back in 2019 the national associations of Northern Ireland, Finland and Israel were supported by European football's governing body to implement academies between 2019 and 2023. 
Domergue, a member of the France squad that was triumphant at Euro 1984, and his UEFA team pay regular visits to the three countries. Domergue concentrates on Israel, while Roger Meichtry follows Finland and Olivier Doglia is a regular visitor to Northern Ireland. 
All three of them observe coaching and classroom sessions and set bespoke targets for each academy. 
Domergue told uefa.com: "We can see that in each nation they are working very well and that each of the academies has a clear strategy.
"I have watched a lot of sessions and I see excellent, professional coaching in line with our vision of the game. As part of the UEFA strategy it is key to support as much as we can European football development."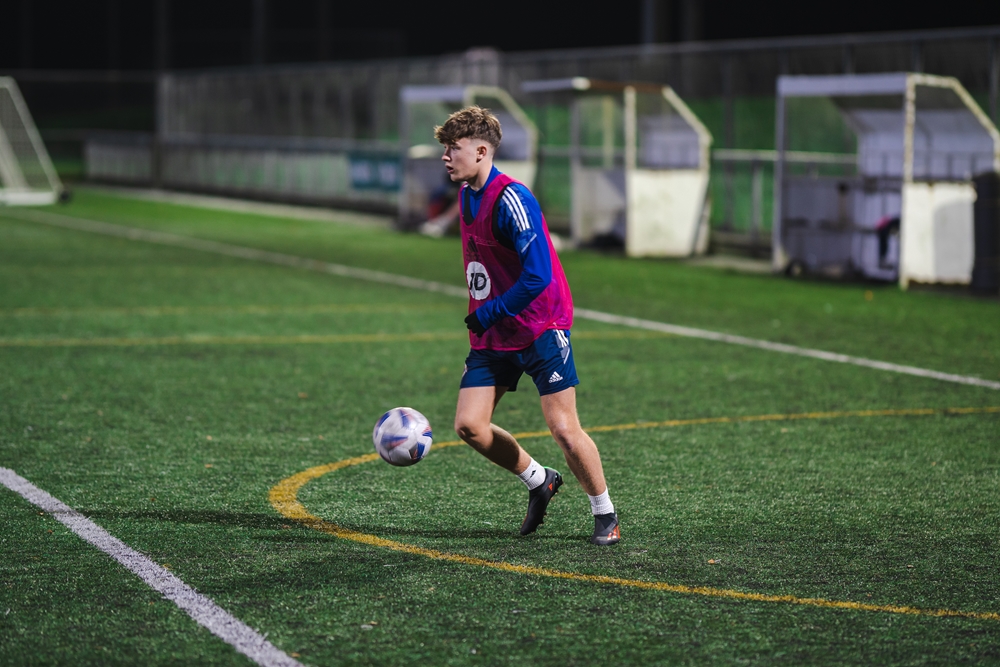 A feature on the academies on uefa.com notes the lack of a professional club structure previously hindered player development in Northern Ireland, with youngsters required to travel from all over the country three times a week to receive top-level training, leading to a high dropout rate. 
It also notes offering a residential solution with access to professional coaching has transformed the association's outlook - and by qualifying for this season's UEFA European Under-17 and Under-19 Championship elite rounds Northern Ireland have achieved an historic first, with 20 academy-based players (13 U17s and seven U19s) featuring within those squads. 
In the feature Gerard Lyttle, the former head coach at the academy who now manages Northern Ireland's U17 and U19 teams, points out: "The establishment of an elite youth academy for Northern Ireland has allowed us to address many of the major challenges we currently face. 
"It does this by reducing travel demands, increasing contact time, improving preparation of players and improving the school/football balance which will lead to better academic and sporting performance." 
The Irish FA JD Academy is focused on developing emerging talent at school years 11 and 12 (U15 and U16) and its main objective is to produce better players through a mixture of sporting, school and life skills education. 
The feature and an accompanying video can be viewed here.