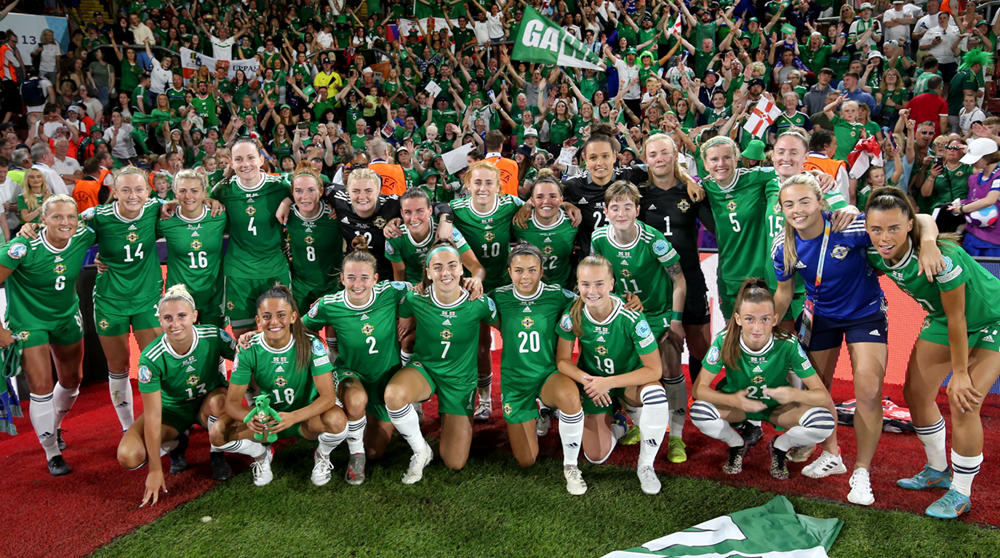 Four clubs from Northern Ireland have benefitted from a UEFA financial distribution following last year's Women's Euros.
UEFA has announced 221 clubs from 17 national associations have received payments from a club benefits programme for sides whose players appeared in the tournament.
It's the first ever distribution of its kind to women's teams by European football's governing body, which said the programme is a recognition of the important contribution of clubs and their players to the success of "the best final tournament ever".
UEFA also said it is a symbol of UEFA's commitment to the development of all facets of women's football.
Under the programme a total of 130,000 euros has been paid out to clubs within Northern Ireland. Clubs in England and Scotland who have Northern Ireland senior women's team players in their squads also received payments.
Cliftonville received 60,000 euros, while Glentoran's payment was 40,000 euros. In addition Crusaders received 20,000 euros and Linfield were entitled to 10,000 euros.
The total amount paid to clubs was calculated according to the number of days that a player was released for the final tournament. This included 10 preparation days, the total number of days a player participated in the tournament plus one additional travel day.
For each of its players taking part in the Women's Euro who were part of a squad from 10 days before their first match until their elimination, a club was guaranteed a minimum payment of €10,000.
Where a player was replaced during the tournament due to injury or registered with a new club during the tournament period, the club(s) concerned received a pro rata payment.
UEFA has offered payments to clubs that provide players for the men's Euros since 2008 in recognition of their role in making the tournament possible.
The first similar club benefits programme for the Women's Euros - it was ratified by the UEFA Executive Committee in September 2021- has provided around €4.5 million for clubs across Europe.