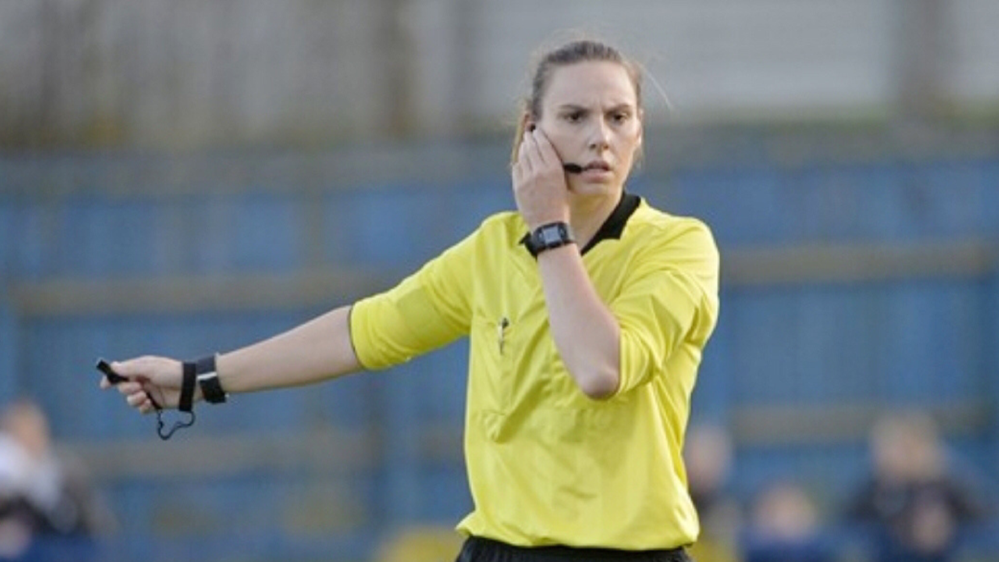 Northern Ireland referee Louise Thompson is off to Belgium this weekend to take part in a major training and networking event.
Thompson and a group of match officials from the Netherlands have been invited to the two-day seminar by the Belgian Centre of Refereeing Excellence (BCORE).
It is being staged on Friday and Saturday at the Royal Belgian Football Association's national training centre, Proximus Basecamp, which is located 25km south of Brussels in the small town of Tubize.
Frank De Bleeckhere, head of development at Belgium's PRD (Professional Refereeing Department), and Kris Bellon, head of BCORE, will open the event, which will feature evaluation, fitness tests, video tests, training sessions and technical sessions.
Thompson's trip to Belgium will help to strengthen refereeing links between the RBFA and the Irish FA and it follows on from Belgian officials taking charge of the Northern Ireland Women v Italy Women friendly in Belfast late last year.
She said: "I'm really looking forward to this course. It's a combination of fitness tests, seminars, practical training and technical sessions.
"It will be an excellent opportunity to learn from others. I'm hoping to learn and develop my refereeing and meet colleagues in the process."
"This will provide a great opportunity for Louise to network with both Belgian and Dutch referees and see at first hand how refereeing is developed in Belgium," said Trevor Moutray, Head of Refereeing at the Irish FA.