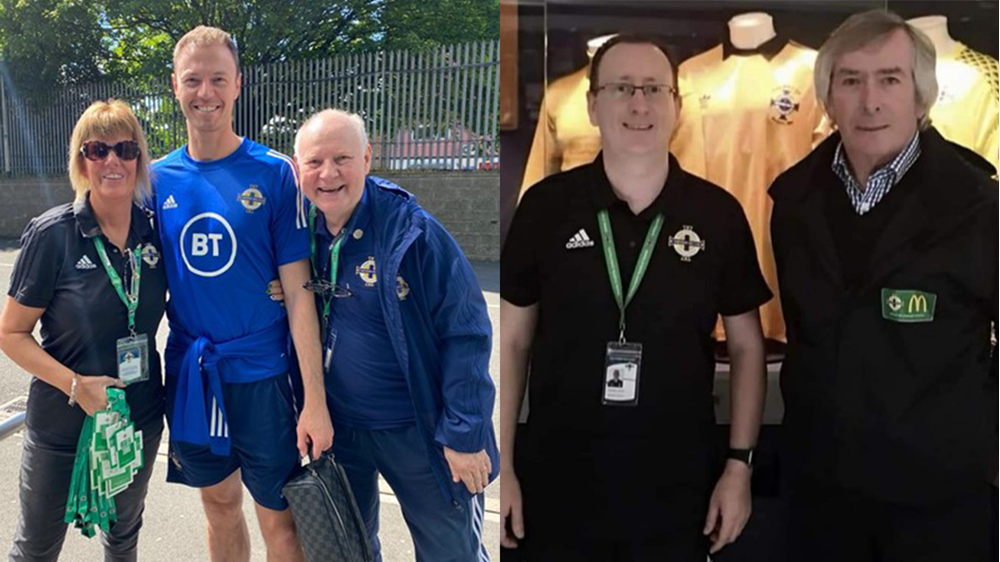 Three Irish FA Tours guides have been rewarded for reaching the milestone of 100 hours of volunteering during 2022.
Caroline Montgomery, Michael Cockcroft and Ken Breakey have all been involved in Irish FA Tours since the Education and Heritage Centre at the National Football Stadium at Windsor Park was officially opened at the beginning of 2017.
All three guides have managed to meet some famous faces throughout their time volunteering with Irish FA Tours, including Prince William and Princess Kate, Irish President Michael D Higgins plus Northern Ireland players past and present.
Ken said his favourite part of the tour is the introduction. At that stage the tour looks at the formation of the Irish FA back in 1880 as well as detailing the history of the British Home Championship trophy and some unsung heroes such as Barcelona saviour Patrick O'Connell.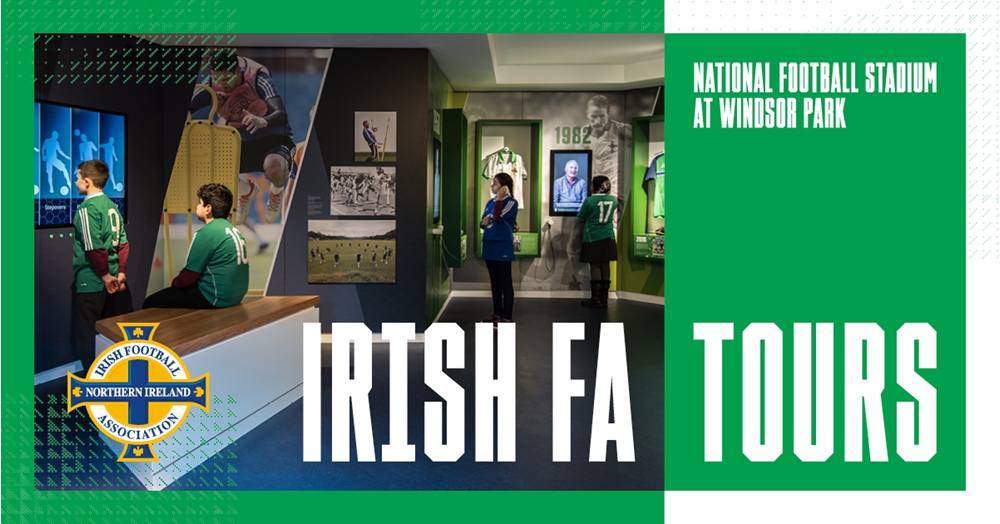 Michael, who also volunteers as an accessibility buggy driver on international match nights, explained he really enjoys the short video that is shown as part of the tour – it's narrated by Colin Murray – because "it brings back so many happy memories". 
"I have watched it well over 100 times, but I still get goosebumps when I see Gerry Armstrong's goal against Spain, David Healy's against England or Gareth McAuley's against Ukraine," he said.
Caroline loves being a guide, too. She explained: "I enjoy absolutely everything about being a tour guide. I get such a thrill just driving through the gates of the stadium and going into the building.
"As I mostly take the children's birthday party tours and youth groups, I would say it is an absolute pleasure to educate the children about the highlights and achievements of our national teams over the years and to show them around our fantastic modern stadium that the teams have the privilege and honour to play in.
"Hopefully I am helping to create a new generation of Northern Ireland fans for the future."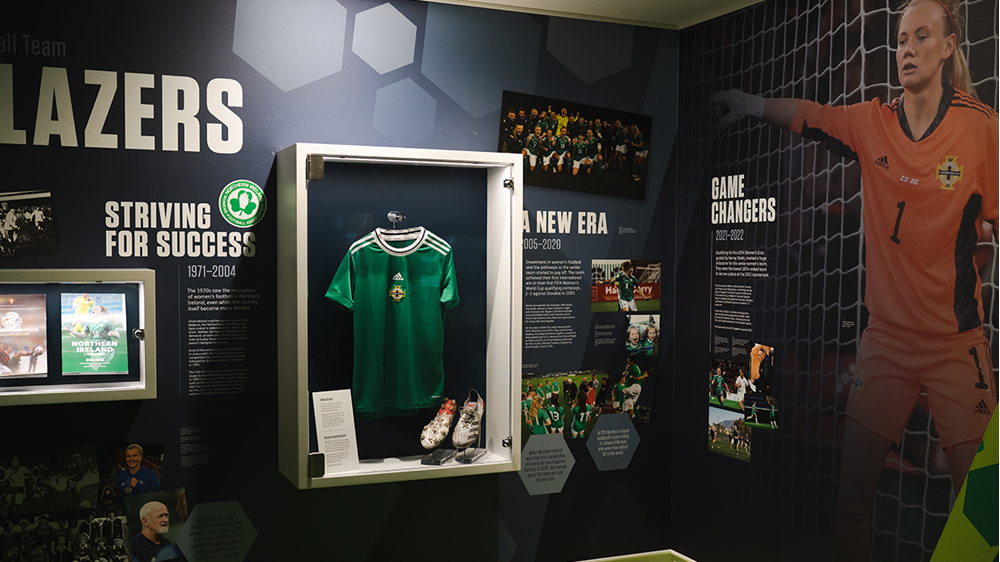 As part of the Irish FA Tours Volunteer Recognition Scheme, Caroline, Michael and Ken all received a retro Northern Ireland jersey along with matchday hospitality tickets for an international match.
Irish FA Tours is currently recruiting more volunteer tour guides.
Volunteers will be involved in the operational delivery of the Education and Heritage Centre, helping the Irish FA to engage, inspire and empower all generations through unique displays and storytelling elements.
Anyone interested in volunteering should view the role description to ensure suitability for the role before applying via the application form. Both documents are available below.
For further information about becoming an Irish FA Tours guide role please contact tours@irishfa.com.