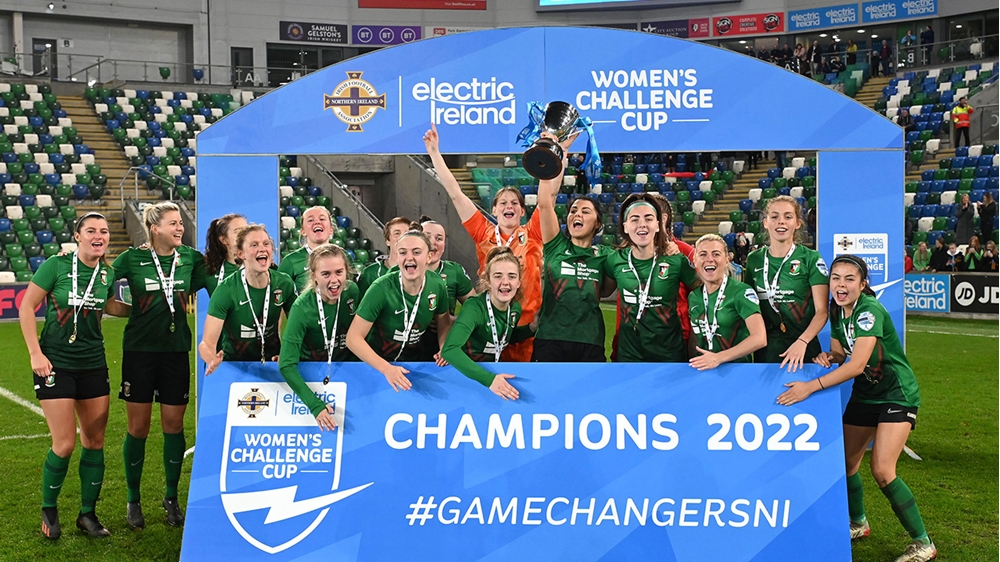 The match dates for this year's Electric Ireland Women's Challenge Cup have been set.
The competition will kick off this year with a preliminary round on Friday 12 May followed by round one on Friday 16 June. Seeded teams will enter the fray in the second round on Friday 28 July. The quarter-finals are scheduled to be staged on Friday 18 August.
The final is due to be held on Saturday 21 October at the National Football Stadium at Windsor Park to decide who will take home the trophy. 
The 2022 winners, Glentoran Women, will be determined to defend their title as reigning holders and the most successful team, winning the competition 10 times. 
Sion Swifts will look to bring the fighting spirit displayed in the 2022 final while Premiership champions Cliftonville Ladies will no doubt be targeting the silverware.
With registration opening later this year, teams from the various NIWFA divisions will enter the competition, battling it out to win the 2023 Electric Ireland Women's Challenge Cup.
All fixture dates are subject to change.