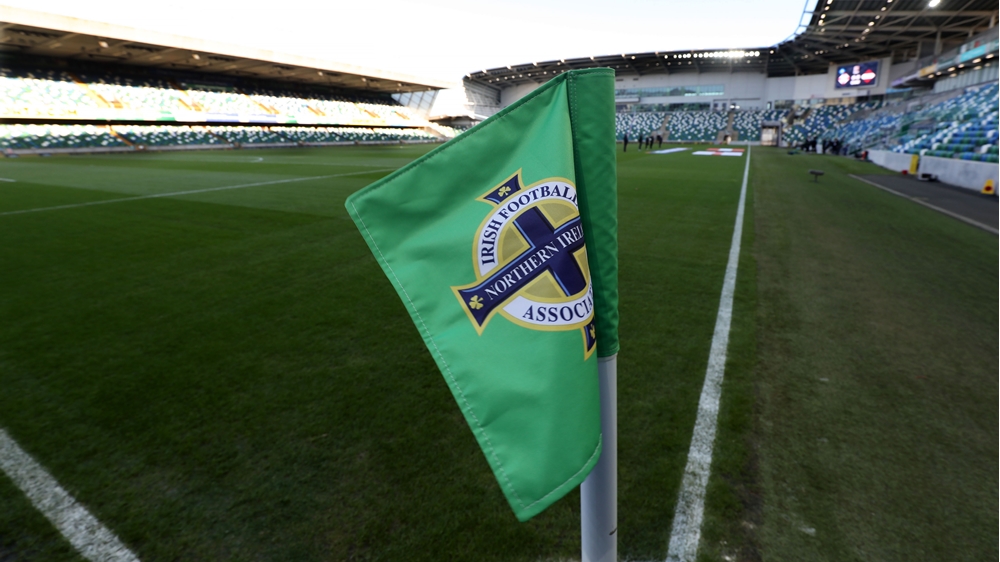 As an organisation we continue to work hard to help tackle and respond to the coronavirus pandemic.
We have called on the Northern Ireland Executive to provide financial support for Northern Ireland's senior football clubs and written to the Executive asking it to ensure football is included in the recently announced Business Support Grant Schemes. 
Currently sports clubs are not eligible for the £10,000 small business support grant scheme so we called for sports clubs to be included in the recently announced cash grant for Hospitality, Tourism and Retail and that the scheme matches that in England which awards £10k for businesses with a rates NAV below £15k and £25,000 for businesses with a rates NAV between £15k and £51k.
On the international front the decision by UEFA's Executive Committee to postpone all international matches in June was not surprising given the ferocity of the coronavirus outbreak in Europe at present.
The move, of course, means Northern Ireland's Euro 2020 Path B play-off semi-final against Bosnia and Herzegovina is off until further notice. And Northern Ireland senior women's two UEFA Women's EURO 2021 qualifiers scheduled for June will also now take place at a later date.
It would have been good to get the UEFA Euro 2020 play-off semi-final match against Bosnia and Herzegovina played in June, and to have played the Women's Euro qualifiers, however we are mindful that many European countries are struggling to deal with Covid-19 as are numerous countries around the world.
It is a sensible decision by UEFA in the midst of a global health crisis which has already claimed many, many lives.
The UEFA European Under-19 Championship final tournament scheduled for July 2020 has also been postponed until further notice.
We were looking forward to staging the tournament in Northern Ireland at the end of July, but again it makes sense to postpone the U19 Euros given the virus outbreak and the predictions that it could last for several months.
We have offered the use of the National Football Stadium at Windsor Park to the Northern Ireland Executive as a Covid-19 testing centre (or indeed for any other purpose which can assist at the moment). To date the offer has not been accepted but we stand ready to help.
Irish FA President David Martin has written to all our council members and life members to keep them informed of developments within the association during the coronavirus outbreak.
Finally, in line with the government's Coronavirus Job Retention Scheme, the Irish FA has placed a number of staff on furlough until further notice.
We hope to be able to facilitate a return to work for these staff members as soon as possible.
Please keep safe, stay at home and adhere to social distancing guidelines.
Irish FA Chief Executive Patrick Nelson