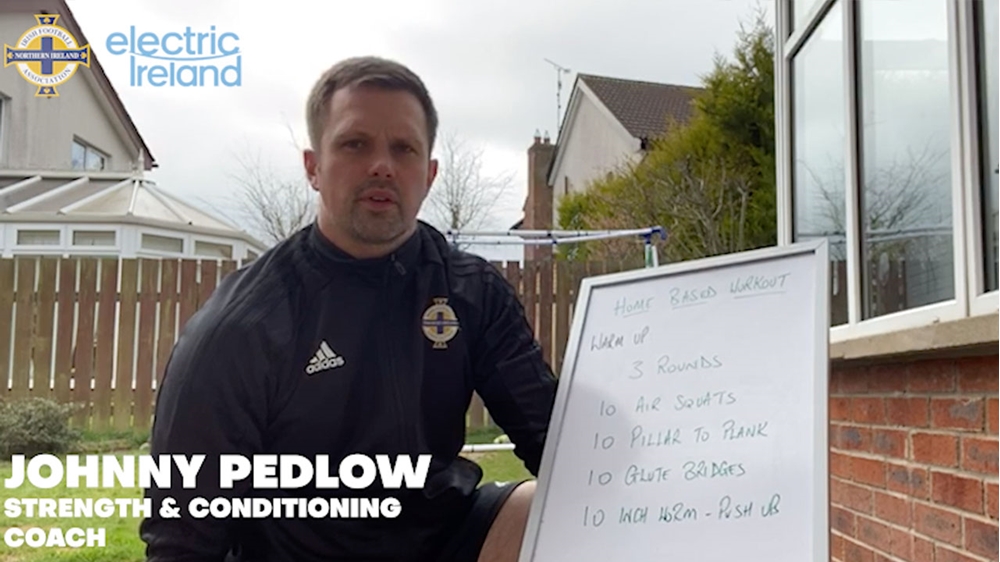 The strength and conditioning coach of the Northern Ireland senior women's team has produced a series of videos to keep the squad on their toes during the coronavirus lockdown.
Johnny Pedlow should have been completing his journey home from a UEFA Women's Euro qualifier against Belarus today, but that away match was postponed due to the virus pandemic.
And so have two further qualifiers scheduled for June, against Belarus and Faroe Islands at home, so Johnny has produced a six-week programme of videos to keep the players fit and sharp.
The strength and conditioning coach explained: "The programme is actually aimed at both female club and international players at all levels to help keep them fit at home.
"I firmly believe if players follow the workouts they should be fit and raring to go once they are allowed to play football again."
The six-week series includes warm-up, core and mobility exercises.
Johnny Pedlow's videos are available here