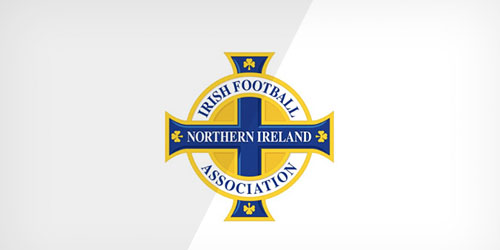 The Irish Football Association, together with Ulster GAA, Ulster Rugby and the Northern Ireland Sports Forum, has written to the Department for the Economy and the Department of Finance to urge that larger clubs across the country be made eligible for the Small Business Grant Scheme and that the Business Rates Relief Scheme 
be made available 
for those businesses with a 
Net Asset Value (NAV)
 in excess of £51k.
Read the full letter below
27/4/20
Dear Minister Dodds & Minister Murphy 
On behalf of the Northern Ireland Sports Forum, Irish Football Association, Ulster GAA and Ulster Rugby, we would like to thank you for extending the Retail, Hospitality and Tourism Grant to include the leisure sector, therefore making sports clubs and organisations eligible for the scheme during the current COVID-19 outbreak. This extension will provide vital support to many grassroots sport clubs and is very much appreciated. 
We do note however, that sports clubs are still ineligible for the Small Business Grant Scheme due to the exclusion applied for those in receipt of Sport and Recreation relief. Our clubs and their members are providing vital support to local communities across Northern Ireland in various ways and are actively supporting the messages from the Executive as I am sure you are aware. Sports clubs are significant employers and through competitions and events, they also contribute significantly to the Northern Ireland economy. 
Whilst the extension of the Retail, Hospitality, Tourism and Leisure scheme is very welcome, the majority of sports clubs fit within the Small Business Grant Scheme and we believe their current exclusion will have a hugely detrimental impact on our sector. We believe it is contradictory to include sport in one scheme from the Department for Economy and exclude smaller community clubs from another. We have heard from many clubs across our respective sports who are concerned about whether they will be able to survive this pandemic. With physical activity and positive mental health becoming so important at this time, we are concerned that many sports clubs are facing closure whilst others may not be able to adequately meet the needs of their members and the public as we return to activity. 
We also note that in England, Scotland and Wales, sports clubs with a NAV level of under the threshold for their respective £25,000 Hospitality, Retail, Tourism and Leisure equivalent can avail of a £10,000 relief scheme and we believe that the current position taken by the Department for Economy is grossly unfair to the Northern Ireland sporting sector in comparison. Therefore on behalf of the 70 National Governing Bodies of sport including the Irish FA, Ulster GAA and Ulster Rugby we urge you to remove the exclusion currently applied to the scheme and provide the necessary support to ensure that we can meet the Programme for Government commitments to 'enjoy long, healthy, active lives'. 
We also ask that you urgently consider a Business Rates Relief Scheme for those businesses with a NAV in excess of £51k. Many of our larger clubs fit into this category, but like the rest of the sporting sector, they have seen their businesses plummet due to no fixtures taking place and other sources of income being significantly impacted. 
We are also aware that the Finance Minister is currently considering a targeted approach to extending rates for a period of 12 months. We believe that the sporting community should be included in any extension due to the ongoing challenges our sector will face, and that this would recognise the vital role sport will play over the coming months and years ahead. 
Yours sincerely,
Ciaran Kearney (NI Sports Forum), Patrick Nelson (Irish FA), Brian McAvoy (Ulster GAA), Jonny Petrie (Ulster Rugby)