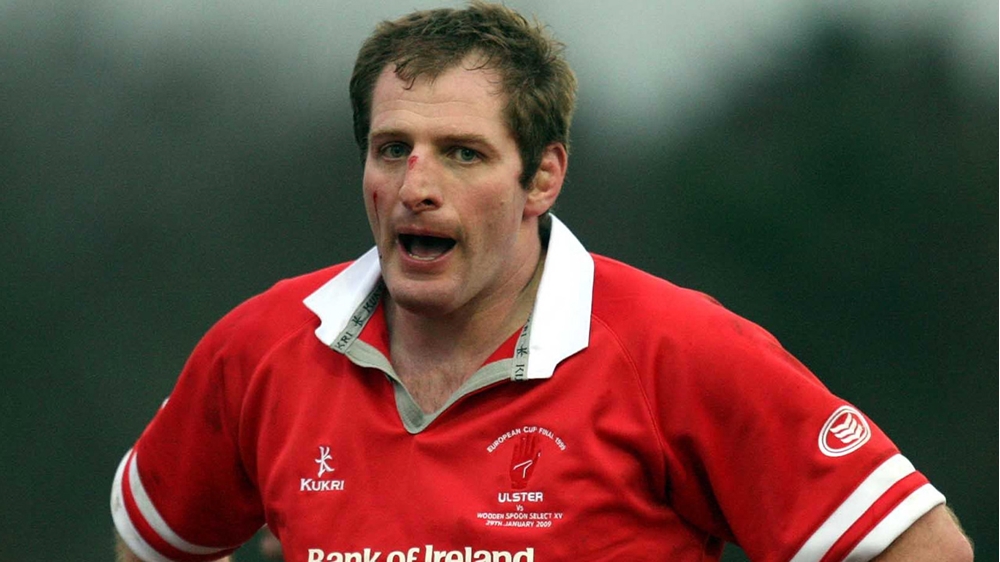 Know-how from a range of sports is being used to help Northern Ireland's young elite female footballers to develop their skills.
Alfie Wylie, the Irish FA's Head of Elite Performance, has recruited a team of non-football experts to provide advice and guidance to players involved in the Women's U19 and U17 international squads, girls' development squads and the Electric Ireland Regional Excellence Centres across Northern Ireland.
Among those providing support are a former rugby international, a current ladies hockey international, a champion sailor and a former international gymnast, and they all work alongside Alfie and his experienced team of football coaches.
Former rugby star Gary Longwell covers lifestyle, wellbeing and profiling with girls from U15 level up to U19. And he also offers management advice to the coaches.
The ex-professional rugby player represented Ulster, Ireland and the Barbarians. He was the first Ulster player to reach both 100 and 150 caps for the province and was part of the Ulster side which won the European Cup in 1999.
He now works as a performance skills coach (sport psychology and lifestyle support) with the Sport NI Sports Institute for Northern Ireland. He works with coaches and athletes across a range of sports and organisations such as Irish Hockey, Ulster Boxing, Ulster GAA and NI Athletics as well as the Irish FA.
Current Ireland ladies hockey star Serena Barr offers nutritional advice to the U15, U17 and U19 squads along with sharing her experiences of being an elite athlete and her lifestyle around training, school and working.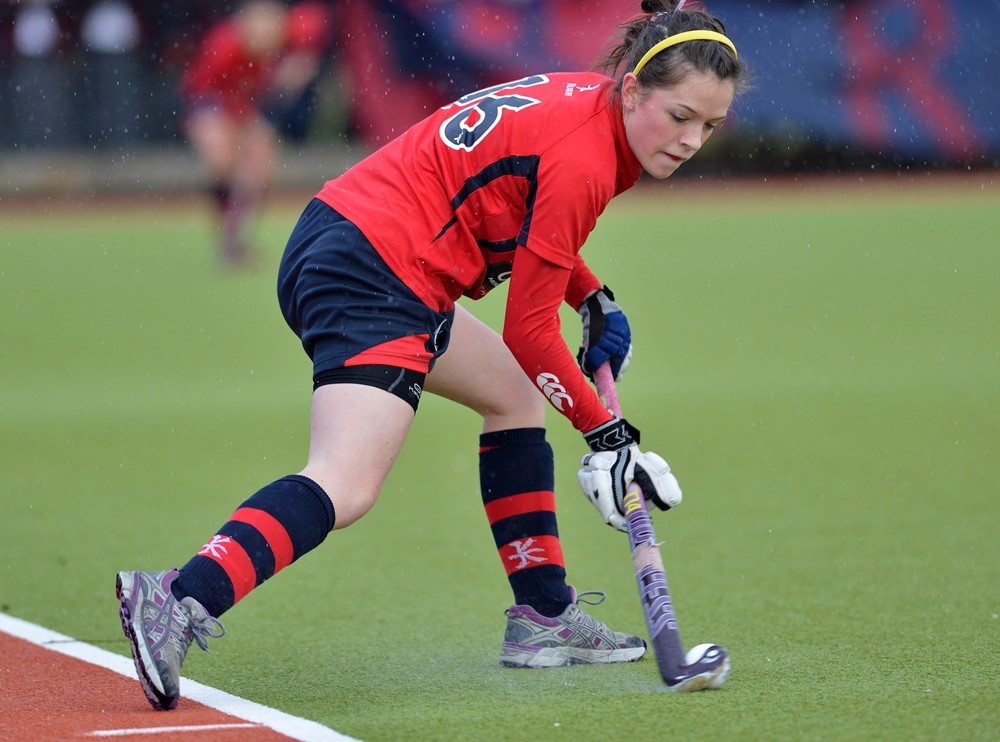 Serena has played hockey for Ulster and Ireland at U16, U18 and U21 levels and the senior women's teams. She recently played for Ireland when they successfully negotiated qualifiers for next year's Olympics in Tokyo, and she is now part of the Ireland training squad for those Games.
Kevin Gallagher is strength and conditioning coach for the WU19s. He played rugby union for Pontypridd, London Irish and the Southland Stags in New Zealand. He also made the Ulster Rugby squad and played for Ulster A before retiring in 1998.
As a coach he has worked with Ulster Rugby's regional development and youth squads and with Sport NI where he provided S&C support for a range of athletes in the North-West of Northern Ireland. He has also worked on an individual basis with wrestlers, runners and rowers.
He currently works with Cricket Ireland's North West Warriors senior squad and academy as well on Irish FA player development programmes, co-ordinating fitness tests and training programmes and providing sports science support. And he is a part-time lecturer on biomechanics, physiology and anatomy at North West Regional College.
Chris Penney, a strength and conditioning coach with the Electric Ireland Regional Excellence and U15 squads, is a champion sailor. He was an Irish champion in 2011 - and again in 2013 - and narrowly missed out on a place in the Ireland squad for the London 2012 Olympics.
Chris was a Sports Institute (SINI) funded athlete and his work with the institute sparked his passion for S&C. After retiring from competitive sport he returned to education and gained various qualifications linked to coaching and S&C. He is also a sailing coach, providing advice and guidance to young sailors, both male and female, involved in RYANI programmes.
Former international elite gymnast Clare Taylor provides gymnastics sessions for younger players and mobility sessions for the WU17 and WU19 squads.
Clare, who represented Northern Ireland at many international competitions up to Commonwealth Games level, was Northern Ireland and all-Ireland champion for five consecutive years. She's also a former member of the British national squad.
Now a performance gymnastics coach, she has coached gymnasts to elite level to represent Northern Ireland and Ireland at European, World and Commonwealth Games.
A fully trained strength and conditioning coach, she is a functional range conditioning mobility specialist. Clare uses her coaching experience and knowledge to support a range of athletes to enhance performance through the implementation of mobility and movement development, flexibility development, prehab programming and S&C.
Also on Alfie's team is Andy Tsang, who does S&C with the Electric Ireland Regional Excellence Centre in Tyrone, development squads and the WU17s.
An experienced strength and conditioning coach, lecturer and education provider for many sporting organisations and national governing bodies, Andy's sporting background was as a weightlifter within Scotland. He competed at a high level, winning some national titles along the way. 
He has supported many sports, including judo, American Football, Olympic weightlifting, powerlifting, rugby, football, golf and athletics.
He is currently involved with the Irish FA, Belfast Metropolitan College's football and rugby programmes, GAA clubs in Co Antrim, weightlifting and archery. He also works with SINI and is a part-time lecturer at Belfast Met and Northern Regional College.
And even the person in Alfie's squad of external experts who could be classed as a football guy has worked extensively with other sports.
Simon Coleman, who was on Newcastle United's books from the age of 10 to 17, has supported numerous elite level athletes as a strength and conditioning coach. He has worked with British Rowing, British Cycling, rugby and GAA teams, SINI and Newcastle United.
Simon works across all of the female Northern Ireland squads at youth level and he produces programmes for the Electric Ireland Regional Excellence squads.
Main image: Gary Longwell during his playing days – on the rugby pitch.
Other image- Serena Barr