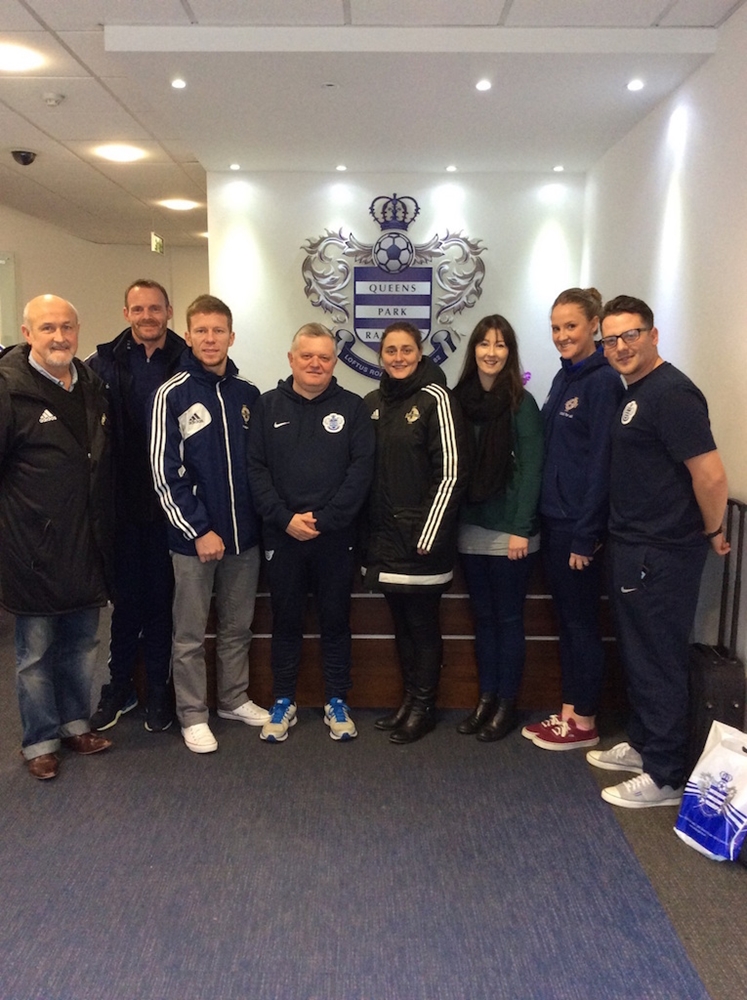 The study visit brought a number of staff from the Irish FA Football Development department, as well as a representative from the Greater Village Regeneration Trust to explore a range of community programmes and partnerships across both organizations to help inspire ideas, and share examples of best practice.
Claire Adams, Irish FA Outreach Project Officer said: "The study visit was a great opportunity to learn more from the QPR in the Community Trust. Football programmes can have an extremely positive impact on communities, and the Irish FA are looking forward to developing new ideas and initiatives in the new National Football Stadium, inspired by the work of QPR in the Community".
Andy Evans, Chief Executive QPR in the Community Trust said: "We were delighted to host the delegation from the Irish FA here in London – similar to us they are at the forefront of community delivery in Belfast. We both value the importance of the community and how football can change lives. Through this exchange programme, we focused on community engagement and shared our experiences with our colleagues from the Irish FA".