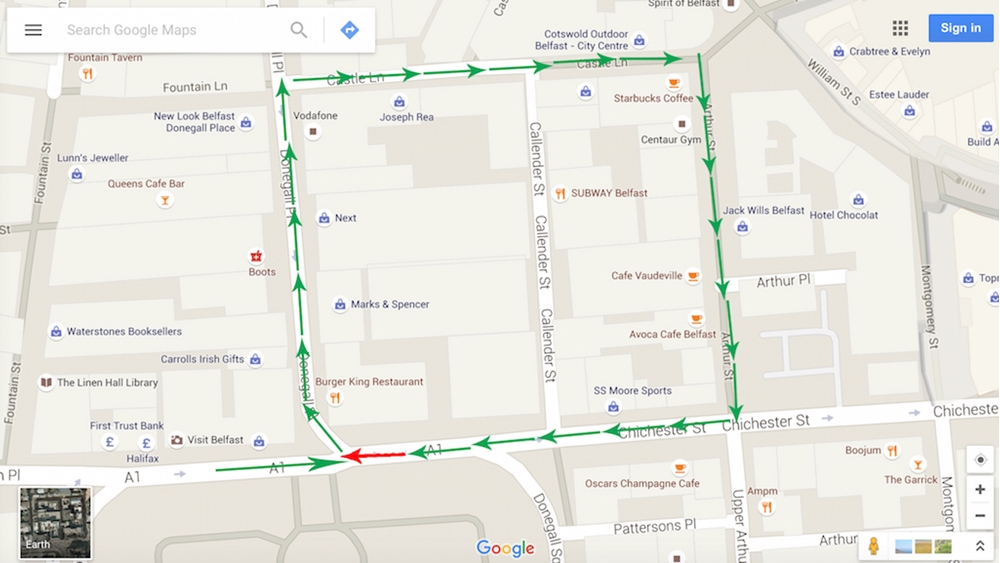 It started with a cheeky tweet, it will end in total embarrassment.
Before Northern Ireland began their Euro 2016 qualifying campaign, Belfast-born TV and Radio presenter Colin Murray, from Belfast, playfully tweeted...
'If Northern Ireland qualify for EURO 2016 I'll run thru Belfast in a green mankini. Without any shame whatsoever.'
The rest is history.
Now, Colin wants to turn his impending exposure into a morning to remember and he wants you to join him!
On Boxing Day, at 8.30am, he'll make a circuit of Belfast City Centre decked out in the hideous outfit and he's looking 100 fellow Ulstermen and women to 'stand up' beside him.
"I had two options. To do it at 4am on my own like a coward or pull on that mankini loud and proud!
"I've been involved with Football for All for ages and this is a chance to raise some serious cash!
"I'm buzzing that we qualified and I'm hellbent on turning my stupid tweet into an amazing event!"
Colin - hopefully accompanied by a sea of green mankini's - plans to lead the short walk from Belfast City Hall at 8.30am on Boxing Day... And you have no excuse not to join him!
"It'll be a right laugh. Registering is easy and we will have one central fundraising page.
"And ladies, I'm afraid you aren't safe either! I'm asking men to wear mankini's and women can join in too in a green bikini or swimsuit!"
Colin also hopes that he'll not be the only familiar face on Boxing Day.
"I already have a famous musical son from Northern Ireland signed up but I'm coming for them all. Frampton! Wheeler! Lightbody! Gillespie! Healy! Don't you dare avoid my calls!"
The cause? Frame Football in Northern Ireland, which will bring children with physical disabilities together to play an adapted game that suits their needs. The money donated will go straight to where its needed.
"Come on!!! Almost everyone is off work, it's the season of good will and it's a chance to have a proper laugh along the way!
"It'll be Baltic but the walk will be brisk and short and the result will be warm and wonderful!
If you wish to take part and join Colin in celebration of Northern Ireland's qualification for EURO 2016, please click here to fill out the sign up form.
Once you have signed up, head on down to Belfast City Hall for 8.30am on Saturday 26th December 2015 with your mankini!
If you would like to make a donation to Frame Football, please click here to visit Colin's JustGiving page.
Mankini's are available to purchase on the Partyrama website by clicking here.
Please note, participants must be at least 18 years of age by Saturday 26th December 2015.
Watch this space for more big announcements.