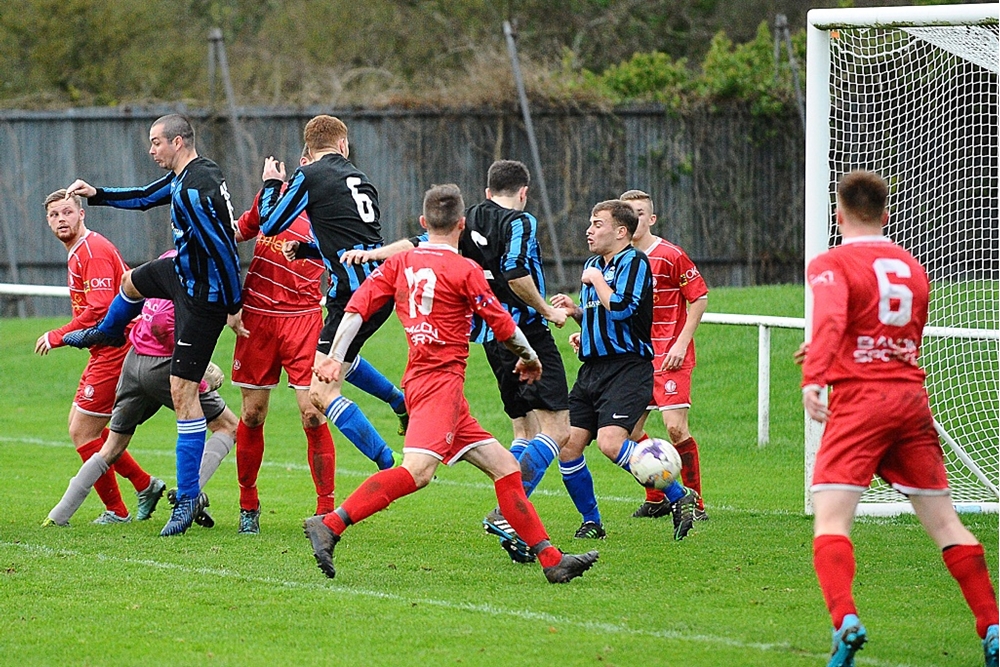 There was barely one minute on the clock when Crewe's Mark McCullough opened the scoring after his cross from the near wing had enough power to take it beyond home 'keeper Gerard McKeown and into the back of the net.
Then, on ten minutes, Crewe doubled their advantage when McCullough went for a run down the flank before crossing for Aaron Nash to make no mistake.
Crumlin came roaring out of the blocks at the start of the second half.
It took them only 15 seconds to reduce the deficit thanks to a firmly struck Ian Brownlees effort from inside the six-yard box.
Then, with a quarter-of-an-hour remaining, Mark Lyons crafted the equaliser with a well directed downward header within a packed penalty area.
The closing moments produced some gripping end-to-end football and just as if it looked extra-time would be required up popped 'man of the match' Brownlees to rifle home in a unstoppable shot and book Crumlin's place in Monday's third round draw.
Full Time: Crumlin United 3-2 Crewe United
Click here for more Intermediate Cup results and fixtures