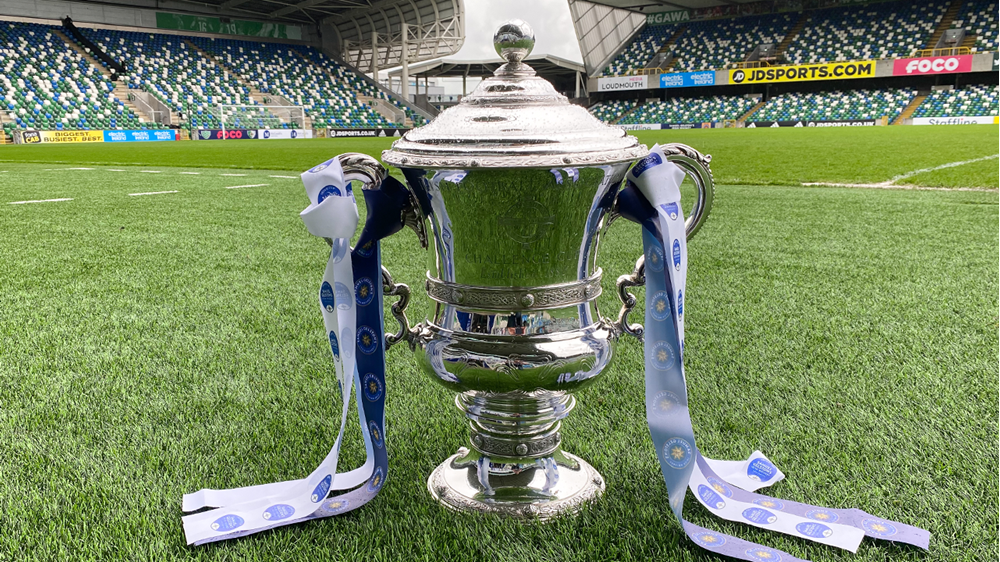 Northern Ireland's premier cup competition is set for kick-off once again on Saturday (12 August).
Eighty teams from across the country will be competing in the first round of this season's Irish Cup, sponsored by Samuel Gelston's Irish Whiskey.
- Irish Cup: New chapter for Rathfriland Rangers
Each one of the teams will be aiming to reach the second round next month where they will be joined by 24 teams who were given a bye in round one.
First contested in 1881, the Irish Challenge Cup is the fourth oldest national cup competition in the world.
Tomorrow's first round ties are:
v
P
P
AET ({{fixture.homePenaltyScore}} - {{fixture.awayPenaltyScore}}) penalties
{{fixture.compName}} {{getType(fixture)}}
{{fixture.dateFormatted2}}, {{fixture.timeFormatted}} Kick Off Time TBC at {{fixture.stadium}}