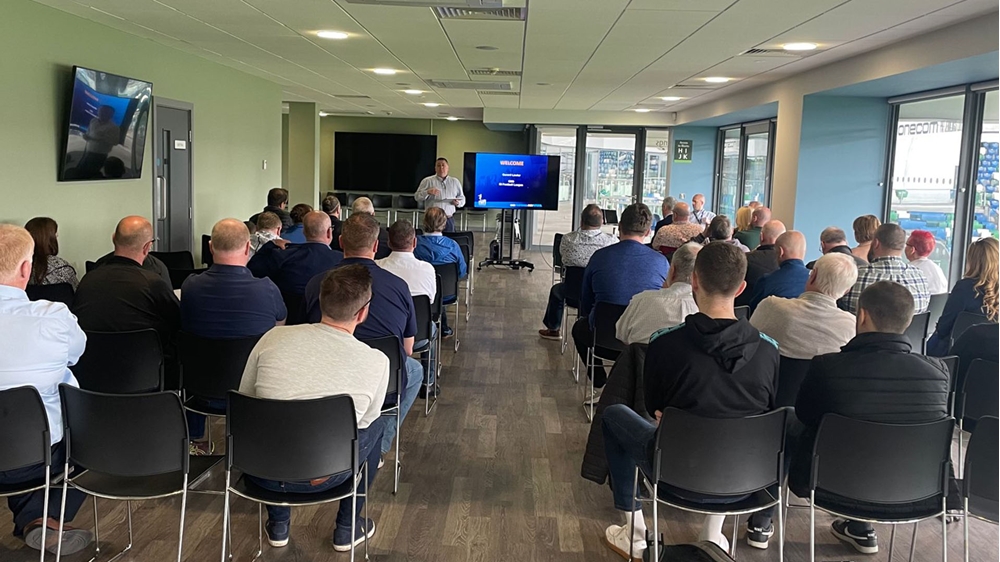 Greater knowledge and awareness of football governance and administration matters was the focus of a seminar at the National Football Stadium at Windsor Park.
Presented by the Irish FA and the Northern Ireland Football League (NIFL), the event delivered training to NIFL clubs on new and emerging issues likely to assist them during the season ahead. 
The event also provided a recap on rules, articles, and regulations before the commencement of the new NIFL season, which begins this Friday 4 August. 
Irish FA chief operating officer, Graham Fitzgerald, said:  "It is our responsibility as leaders of the game here in Northern Ireland, alongside NIFL, to support clubs with governance and administration responsibilities. We want to raise levels of awareness and understanding for club secretaries and general managers and, by doing so, generate continuous improvement feedback on governance and administration. 
"Getting clubs together in person, particularly as we approach the start of the new season, is always valuable and I want to thank everyone for taking the time to join us and play their part in a really worthwhile session." 
Going forward, clubs will be able to avail of face-to-face seminars and workshops, regional meetings with groups of clubs, online interactive training modules and bespoke training courses on dedicated topics. 
Northern Ireland Football League chief executive Gerard Lawlor added:  "Ahead of the start of another eagerly anticipated season in the Northern Ireland Football League, we were delighted so many clubs across all divisions participated in our first club seminar. 
"It was really beneficial for us to get feedback from our clubs on the issue."