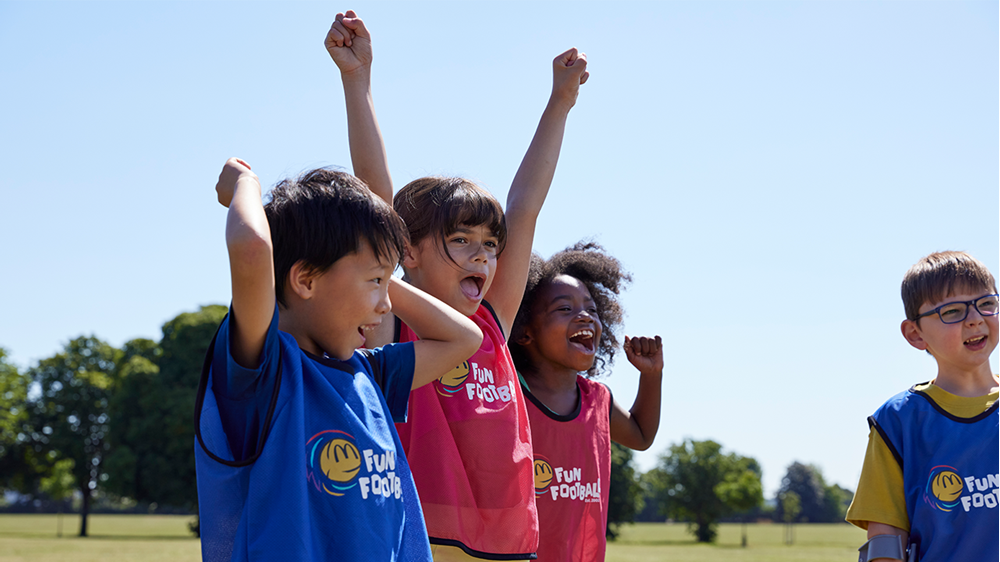 McDonald's Fun Football Centres are returning with 10 centres across Northern Ireland.
The centres, delivered by McDonald's in partnership with the Irish FA Foundation, will provide children aged five to 11 with the opportunity to try football for the first time.
Fun Football sessions are designed and delivered in a safe, fun and pressure-free environment by Irish FA accredited coaches. The sessions include introductory activities perfect for kids who are new to the game, helping them to develop their all-round skills. They are free of charge and include a Fun Football Activity Book.
Ian Stewart, Irish FA Foundation Grassroots Development Manager, said: "We look forward to welcoming girls and boys to our Fun Football Centres this summer. Our partnership with McDonald's allows us to facilitate free football sessions to encourage children to get involved in football in a safe environment to learn and develop new skills."
The McDonald's sessions kick off at Bawnacre Leisure Centre in Irvinestown on 22 May and at Dungannon Swifts FC later that evening. 
The others include Cregagh Community Centre (24 May-21 June), Quay Road in Ballycastle (24 May-14 June), Tolerton Sports Zone in Dunmurry (24 May-14 June), Greenisland FC (24 May-14 June) and Richhill Leisure Centre (25 May-15 June). 
And McDonald's Fun Football sessions will also be running at Castlederg Sports Pavilion (25 May-15 June), Bangor Aurora (31 May-21 June) and Ballysillan (5-26 June).
For further information about the Fun Football Centres, visit www.irishfa.com/funfootball