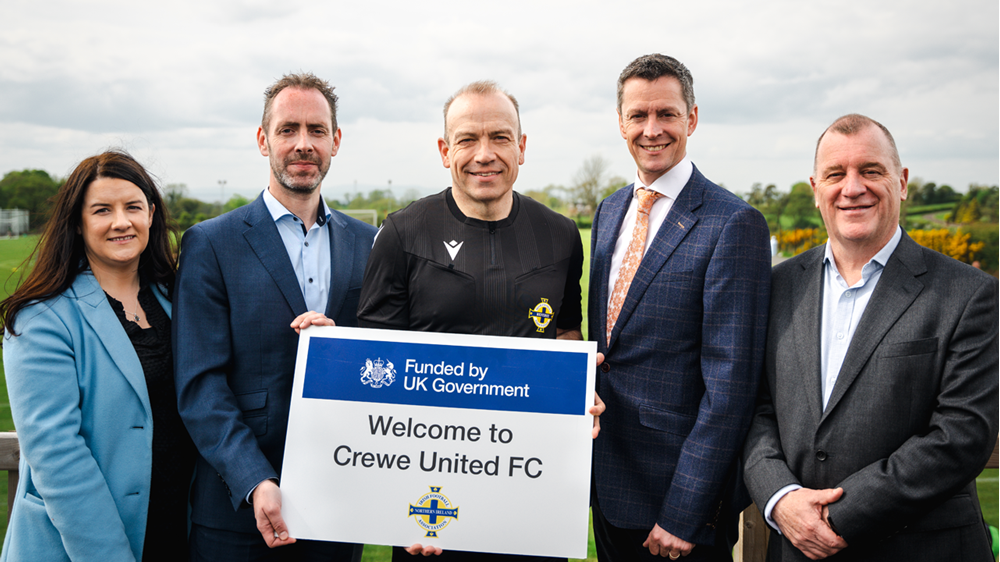 More people in Northern Ireland will have the opportunity to get involved in sport thanks to a £600,000 UK Government investment in multisport grassroots facilities administered by the Irish Football Association.
Through the Grassroots Facilities Investment Fund, the UK Government has invested £1.3 million in facilities in Northern Ireland since 2021 and over 50 sites have benefitted to date.
And, as part of the Government's 2022/23 commitment, 28 sites are benefitting from new facilities including new pitches, goalposts, floodlights and changing rooms increasing the availability and access to high quality facilities for football and other grassroots sports. 
Some of the facilities to benefit from the 2022/23 round of investment include:
 

 

Enniskillen Rangers

 

FC

 

in Fermanagh has received more than £19,000 for a new changing pavilion;

 

 

Magherafelt Sky Blues FC

 

in Magherafelt has received more than £15,000 to improve access, lighting and install new goalposts;

 

 

Newbuidings United FC

 

in Newbuildings has received £30,000 to upgrade the changing facilities for females and enhance       accessibility for individuals with disabilities;

 

 

Springfield Star FC

 

in Belfast has received more than £24,000 to upgrade their 3G pitch;

 

 

Crewe United

in South Antrim

 

has received £24,000 to improve disabled access, build a new dugout and install fencing.

The latest investment is part of the Government's ongoing £300 million multi-year investment into grassroots multi-sport pitches across the UK by 2025 - more than £7 million of this will be invested here in Northern Ireland.
This funding demonstrates an important investment in grassroots football across Northern Ireland
The programme has a particular focus on increasing participation among underrepresented groups. Added to this, at least 50% of investment will be spent in underprivileged areas.

Patrick Nelson, Chief Executive Officer, Irish Football Association said:"This funding demonstrates an important investment in grassroots football across Northern Ireland. The role of the Irish FA is to promote, foster and develop football for all and we are delighted to work with the UK Government to help local clubs provide the facilities needed to increase access to the wide-ranging benefits of grassroots football participation for previously underrepresented groups and everyone in our community."
Secretary of State for Northern Ireland, Chris Heaton-Harris, commented:"As a referee, I've witnessed first-hand the benefits of grassroots sport, and this significant funding announcement will provide an amazing boost to communities across Northern Ireland, allowing more people to enjoy access to these great facilities.
"During my recent visit to Crewe United, I heard what this support means to local people, and I'm delighted the UK Government and Irish Football Association are working together to widen participation in sport."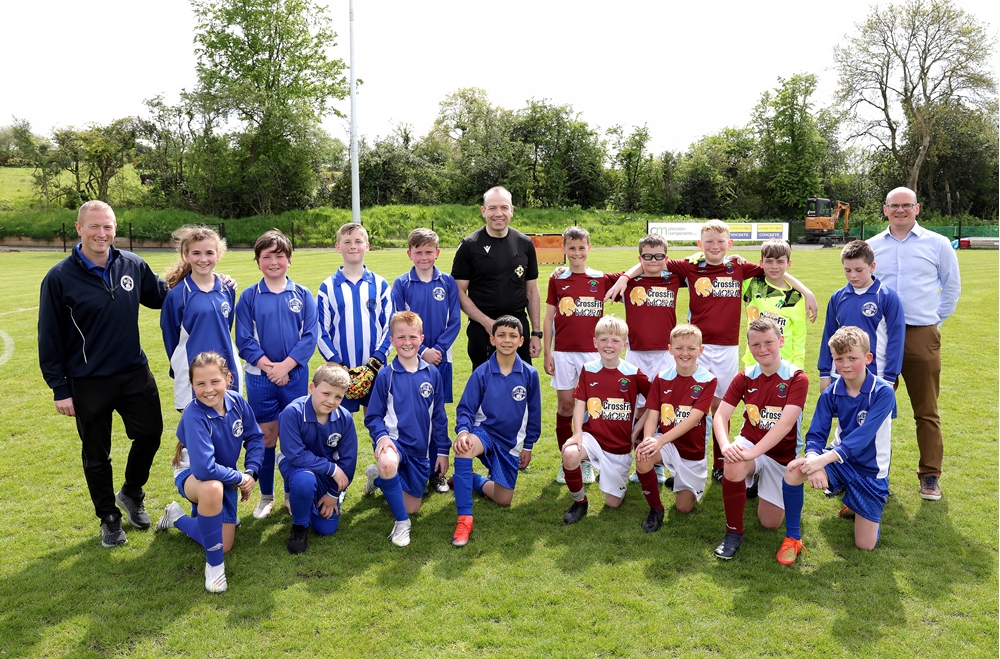 A key priority for the Government is to level up access to community sports facilities in all parts of the UK, to help as many people as possible to get involved in sport and to deliver all of the mental and physical health benefits associated with active and healthy lifestyles.
Culture Secretary Lucy Frazer said:"We are committed to levelling up access to sport which is so important for the nation's physical and mental health. 
"Today we are delivering 28 new and improved grassroots sports facilities across Northern Ireland to continue to support, sustain and grow community and grassroots sport - so that physical activity is accessible to all, no matter a person's background or location.
"We will continue to work with the Irish Football Association to nurture the talent of the future whilst making sure local communities have the sporting facilities that they need."
A full list of the facilities to benefit from 2022/23 investment in Northern Ireland can be found here.