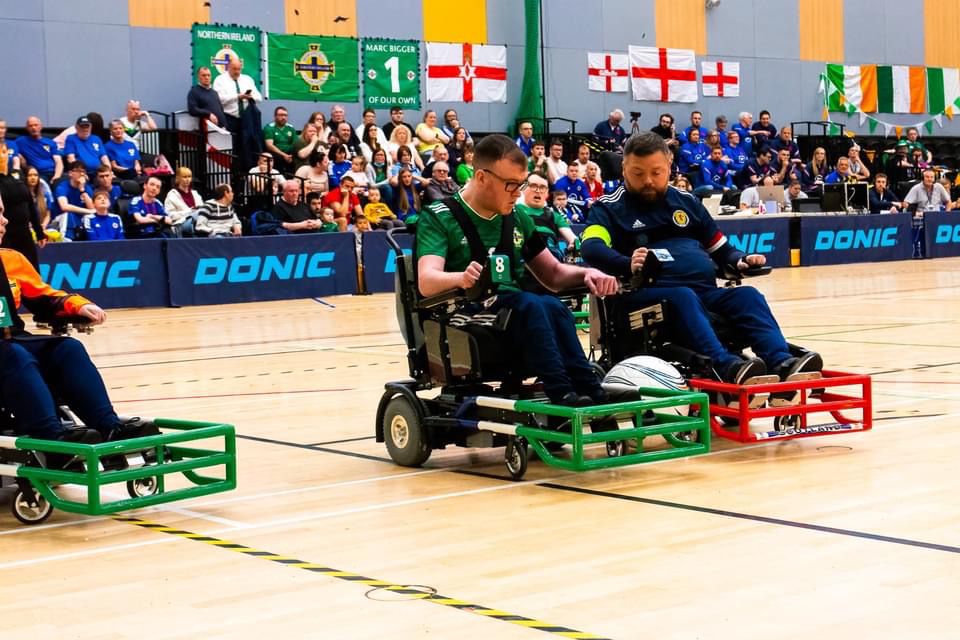 Northern Ireland's Powerchair team will play Uruguay in their opening match at the FIPFA Powerchair World Cup in Australia this October.
The fixtures for the tournament in Sydney were released this week – and Northern Ireland face a busy schedule in their first appearance at a Powerchair Football World Cup.
The 10 national teams at the finals will all play each other at the group stage, with the teams finishing between first and fourth contesting semi-finals and the final/third place play-off. And there will be other play-off matches to determine overall placings.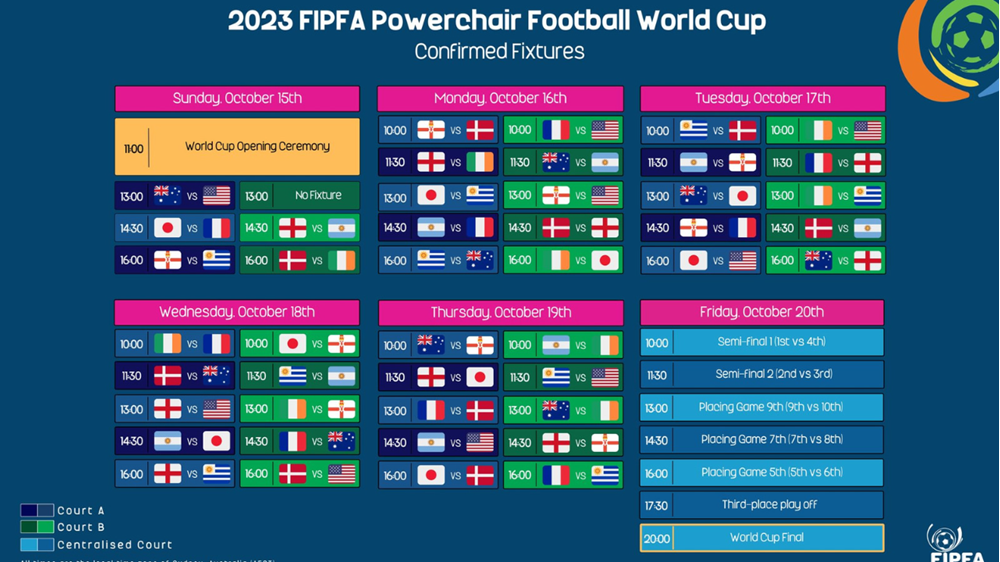 Also taking part in the World Cup will be England, Republic of Ireland, France, USA, Argentina, Japan, Denmark, Uruguay and hosts Australia.
Sydney Olympic Park's Quay Centre is set to be the venue for all the matches at the tournament.
Northern Ireland's opener against the Uruguayans is scheduled to be played at 4pm local time on Sunday 15 October.
They will then have two group games per day between 16 October and 19 October.
On matchday two they will take on Denmark (10am) and USA (1pm), while their opponents on matchday three are Argentina (11.30am) and France (2.30pm).
Northern Ireland will then come up against Japan (10am) and the Republic (1pm) on 18 October before rounding off the group stage with games against Australia (10am) and England (2.30pm) the following day.
The semi-finals and final plus placing matches will all be staged at the Quay Centre on 20 October.
The opening ceremony for the FIPFA (Federation Internationale de Powerchair Football Association) Powerchair Football World Cup is scheduled for 11am local time on Sunday 15 October.
The current world champions are France, who won their first title at the 2017 tournament, which was staged in America (Florida).
The 2007 World Cup in Japan (Tokyo) and the 2011 World Cup in France (Paris) were both won by the USA.
Powerchair football is a dynamic and fast-paced version of football adapted for electric wheelchair (powerchair) users.
It is typically played in a gym hall on a 30m x 18m court. Two teams of four players (including the goalkeeper) pass, dribble and spin-kick an oversized football as they try to score more goals than the opposing team.
Athletes compete in specially designed powerchairs. Metal foot guards are attached to the front of the powerchairs which allow players to 'kick' the ball. Athletes 'spin' to generate power, striking the ball with the side of the guard for the strongest hits, although using the front bars of the guard often results in a more accurate hit.
FIPFA, the sport's international governing body, was established in 2006. It moved its headquarters to England in 2020 after previously being based in France.
FIPFA works with three international confederations - European Powerchair Football Association, American Powerchair Football Confederation and Asia Pacific Oceania Powerchair Football Association - to establish and grow the sport of powerchair football around the world.