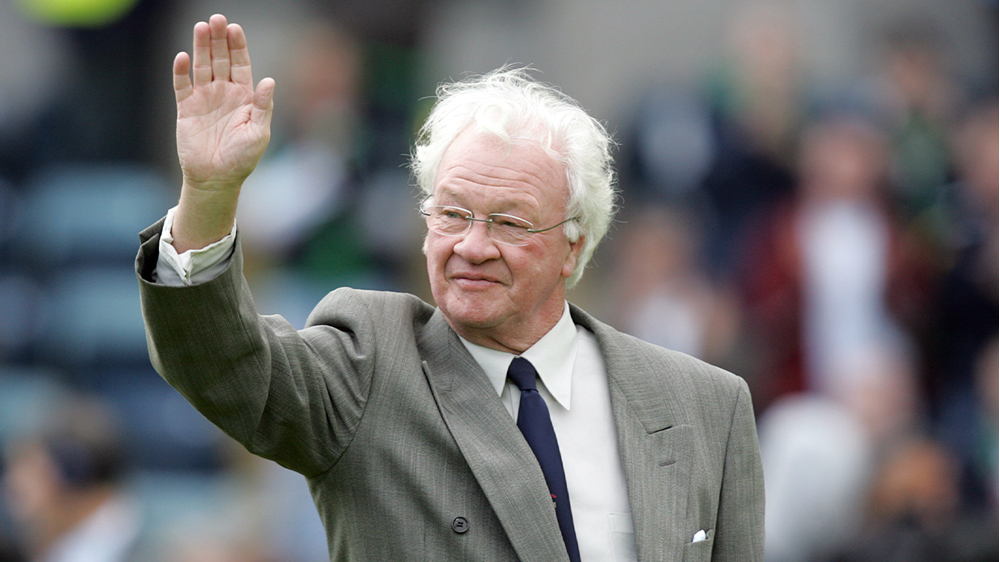 Northern Ireland fans are being invited to attend a Service of Thanksgiving for Billy Bingham MBE in Belfast next month.
Bingham, who famously managed Northern Ireland at two World Cup final tournaments in the 1980s and was also an outstanding player for his country, will be remembered at the service at St Anne's Cathedral on 7 June (11.30am).
The memorial service, which is being hosted by the Irish Football Association, is to be led by the Dean of Belfast, Very Rev Stephen Forde, with music provided by Master of Music Jack Wilson, Belfast Community Gospel Choir and pianist Ian Hannah.
The Irish FA and the Bingham family are keen for fans to join them in celebrating the life of the former Northern Ireland boss, who sadly passed away last summer.
Fans interested in attending the Service of Thanksgiving at St Anne's Cathedral should complete an expression of interest form before 10am, Monday 29 May. The form is available here.
Successful applicants will be contacted by the association via email.