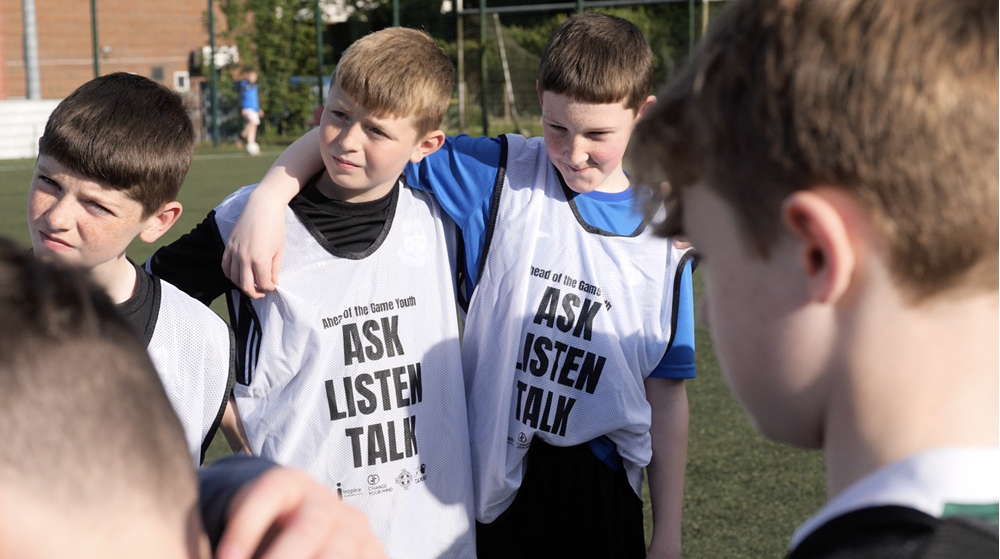 The Irish FA Foundation is set to launch a new programme aimed at addressing mental health and emotional wellbeing in youth football as part of its Ahead of the Game programme.
Launched in 2018 the Irish FA's Ahead of the Game programme has been well received with over 150 clubs benefiting from the initiative. Over the past year alone 35 workshops have been delivered with around 600 participants completing the programme.
Ahead of the Game Youth, set to launch next month, will invite young people to get active and have fun in a relaxed, supportive and friendly environment.  
As well as improving their football skills, participants will learn different ways to take care of themselves physically and mentally while building emotional resilience. 
Each will play multi-skills games and enjoy a range of confidence-building activities centred around the programme's five key themes of communication, confidence, control, challenge and commitment.
Research shows adolescents perceive team sport to be an engaging vehicle for supporting mental health and highlights that young people are keen to have access to resources to prevent and cope with mental health issues. 
Coaches have also indicated they require more knowledge to better respond to mental health concerns that may be present among players. 
Created in conjunction with Tackling Awareness of Mental Health Issues, Inspire Wellbeing and Sports Chaplaincy UK, Ahead of the Game Youth includes a toolkit for coaches and clubs as well as a guide to responding to young people in need. 
Irish FA Director of Foundation Development James Thompson said: "The Irish FA Foundation recognises the important role mental health plays in football and it's vital this area is supported in clubs and by participants throughout Northern Ireland.  
"With the support of our programme partners we are delighted to be launching Ahead of the Game Youth with the aim of further growing the capacity of this great work."