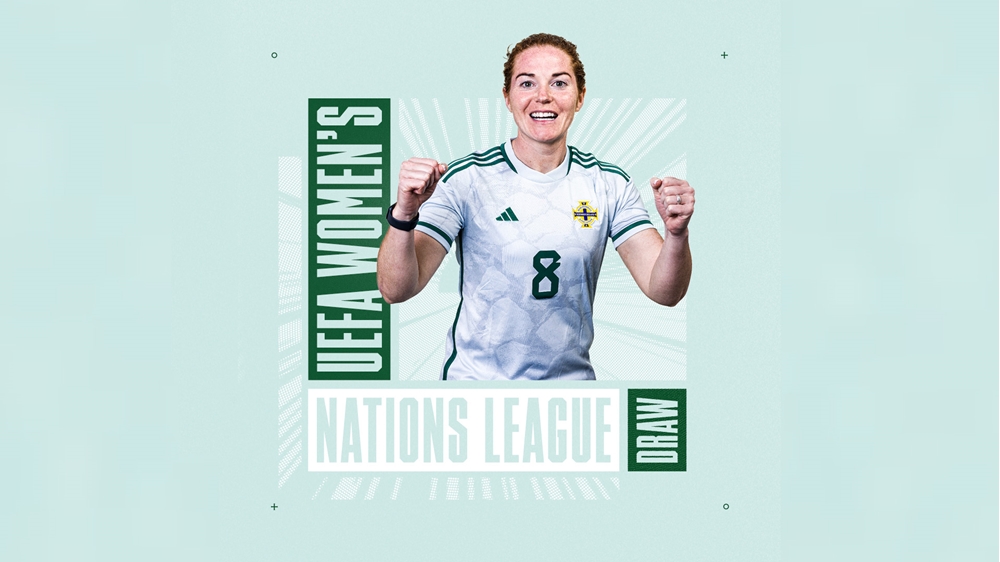 Northern Ireland will face Republic of Ireland, Hungary and Albania in League B in the inaugural UEFA Women's Nations League. 
In today's draw for the competition, staged at UEFA HQ in Switzerland, Northern Ireland were drawn from Pot 2 for their League B group, while the Republic were in Pot 1 and Hungary in Pot 3, with Albania in the fourth pot. 
The Republic will be top seeds in League B Group 1, with Northern Ireland the second seeds.
With a similar format to the men's UEFA Nations League, the 51 participating teams have been divided into three leagues (two of 16 and the other of 19) based on their positions in the UEFA women's national team coefficient rankings. 
The league stage is set to determine which four teams from League A progress to finals next year which will also act as Europe's 2024 Olympic qualifiers. 
And it will further determine promotion and relegation between the leagues ahead of qualifiers for UEFA Women's Euro 2025 which will initially be in a similar league format. 
The winners of the four League B groups in the first UWNL will be promoted to League A for the Euro qualifiers. 
The four second-placed teams will play against the third-placed teams in League A with the winners of each match playing in League A next time around and the defeated teams playing in League B. 
The three best third-placed teams will play off against the three best-ranked second-placed teams of League C. The winners will play in League B for the European Qualifiers phase, while the defeated teams will play in League C. 
The lowest ranked third-placed team and the four fourth-placed teams are set to be relegated to League C. 
Matchdays one and two in the three leagues will take place between 20 and 26 September this year, while the next two fixtures are scheduled to be played from 25 to 31 October. Matchdays five and six are due to be staged between 29 November and 5 December.
The League A finals are pencilled in for 21 to 28 February next year, while promotion/relegation matches are set to be played over the same period in February. 
The qualifiers for Women's Euro 2025 will get under way in spring next year following the conclusion of the UEFA Women's Nations League and will feature a league stage and final tournament play-offs. 
The European Qualifiers league stage is set to be played in the same format as the Nations League, with teams split into three leagues: League A with 16 teams, League B with 16 teams and League C with 19 teams. Each team's starting league position will be based on their results in the inaugural Women's Nations League.