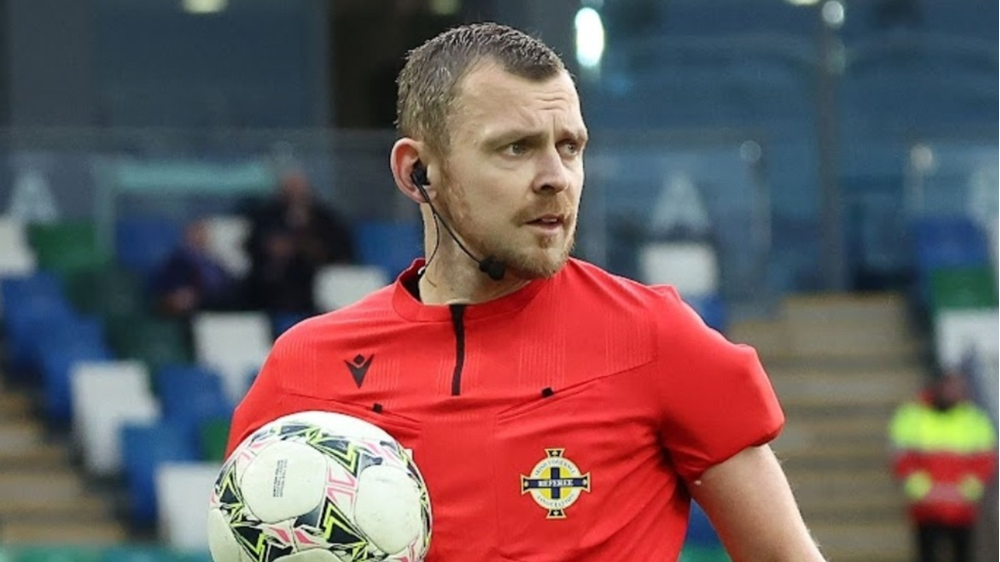 Tim Marshall has been appointed as the referee for this year's Samuel Gelston's Whiskey Irish Cup Final.
The other match officials for the game between Ballymena United and Crusaders on 7 May will be Stephen Donaldson (assistant referee), Ryan Kelsey (assistant referee) and Evan Boyce (fourth official), while Rachel Greer has been chosen as the reserve assistant referee.
It will be the second time Marshall takes charge of an Irish Cup Final at the National Football Stadium at Windsor Park. However, he is hoping it will be a better experience this time than his first in 2020.
That decider between Glentoran and Ballymena United was originally scheduled to be played in May of that year at the National Football Stadium, however as a result of the Covid-19 pandemic it was postponed until 31 July.
He pointed out: "Not taking anything away from the first final I refereed in 2020, because I loved every minute of it, but it was strange to only have 500 fans watching due to Covid.
"To referee this final with an unlimited amount of fans will make it that bit more special. To hear the atmosphere of the fans as we enter the field of play will be a fantastic feeling."
Fermanagh man Marshall, who has been a FIFA official since 2015, has refereeing in his blood.
He started refereeing in 2001 at the age of 13 with the ambition to be better than his father, Basil, who was also a referee.
And he loves officiating. "I have been lucky enough to have the experience of officiating in 28 different countries," he added.