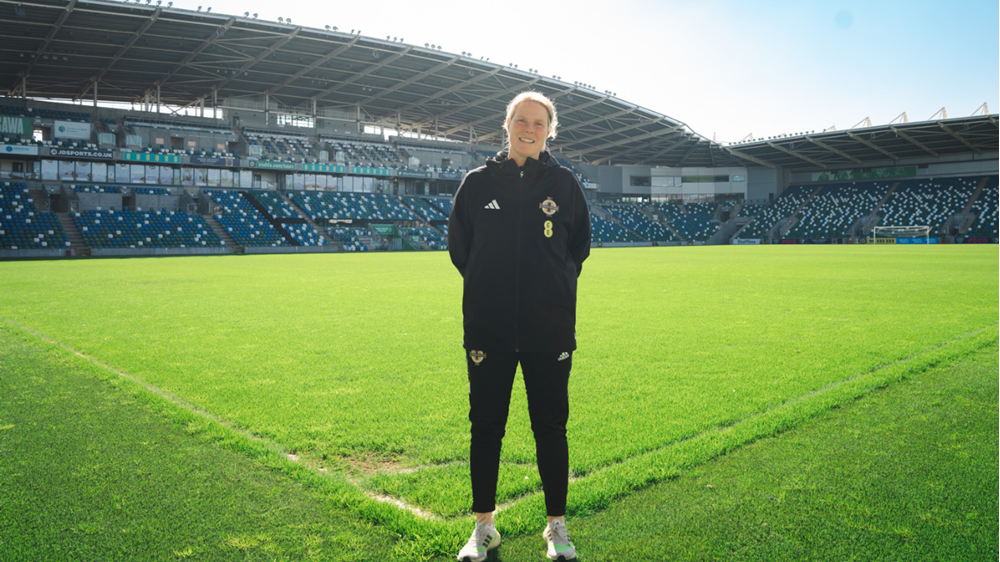 Experienced coach and former Northern Ireland international Gail Redmond has been appointed as manager of the Northern Ireland Women's Under-17 and Under-19 international teams.
Redmond, currently the Women's Development Manager with the Irish Football Association's Foundation, has been coaching for more than 20 years and was previously involved with the Northern Ireland senior women's team as an assistant coach.
She has been coaching NIFL Women's Premiership side Glentoran Women since 2018 and is also a former player with the east Belfast club. As a player and coach at the Glens she has won 22 trophies over a 12-year period.
Redmond, who will step down from her roles with the association's foundation and Glentoran to take up the Northern Ireland WU17s/WU19s managerial role, said: "I am really excited to be back coaching in international football.
"I have thoroughly enjoyed my time as the Women's Development Manager and have had the privilege to work alongside so many amazing, hard-working, innovative colleagues and key stakeholders.
"I know that these relationships will be pivotal as I work hard to build on the strong foundations already in place to prepare our young players to compete in international football."
In the new role she will plan, organise and deliver to elite international standard the training and competition programmes of the Women's U17 and U19 teams. The focus will be on developing players to help maximise their potential and the opportunity to progress to the senior team.
Angela Platt, Director of Women's Football at the Irish FA, said: "I'm really pleased to see Gail leading in this new role for the girls' elite international pathway.
"She has a wealth of experience in girls' and women's football that I know she will bring to this role as a former international player, an experienced Pro Licence coach and through her various football development roles.
"It is an exciting role for the girls' elite international pathway and I look forward to working with Gail closely to ensure we provide the opportunities to develop the exciting crop of talented Northern Ireland players within our girls' pathway."
Redmond first played for the Northern Ireland senior women's team in 1996 before she left for the USA a year later to play for Mississippi Fire, the University of Southern Mississippi women's soccer team.
She was assistant-player coach and then player-head coach for the Fire from 2002 until 2008, and between 2004 and 2007 she again played for and captained the Northern Ireland senior women's team.
In 2008 Redmond returned to Northern Ireland and joined Glentoran Women as a player, winning three league titles and four Irish Cups over an eight-year period. She also worked for the Irish FA as a Let Them Play Officer.
Between 2009 and 2014 she was assistant coach with the Northern Ireland senior women's team and the Women's Under-19 side and she was the co-ordinator in the Co Antrim area of the association's Girls' Excellence Programme.
Redmond, who was awarded an MBE for services to association football last year and gained her UEFA Pro Licence in 2019, was head coach with the Northern Ireland U15 Schoolgirls' team in 2015-16 before joining Glentoran Women as coach in 2018.