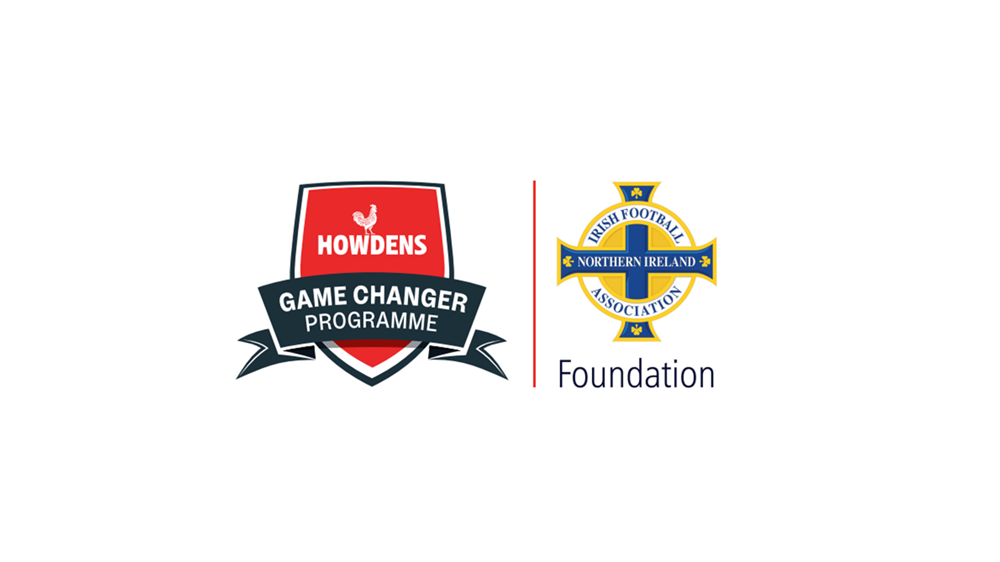 Howdens Kitchens has today launched a partnership with The Irish FA Foundation to improve clubhouse facilities at grassroots football clubs across the country.
Howdens' Game Changer Programme will see the kitchen company fund 15 club kitchens over the next three years for grassroots clubs in Northern Ireland. 
To be in with a chance of having a new kitchen installed, clubs in Northern Ireland should apply here.
Andrew Livingston, Chief Executive Officer, Howdens, said: "There is quite rightly a lot of attention on grassroots football and what happens on the pitch. We feel that the off-pitch facilities are very important too, because clubhouses are the hub of the community, they're the place for teas and coffees for the taxi of mum and dad, where the frozen wet feet of the army of volunteers dry off, and when the post-match discussion starts.
"If kitchens are the heart of our homes, then kitchens should be the heart of community grassroots football too," said Livingston.
To help launch the programme, football legends Jill Scott, MBE and Chris Kamara, MBE lent their support, driving home the importance of grassroots football and clubhouse facilities on their own careers.
Jill said: "I have so many fond memories both on and off the pitch.  Over the years I've visited hundreds of clubhouses and it's fair to say the kitchen facilities have certainly varied – from a tiny counter at Boldon Girls (my first club) where I used to spend 20p on a bag of mixed sweets after the game, to a bar serving hot food (including my favourite post-match treat – pizza!) at Marine FC, where we played our Everton matches.
"The kitchen is the hub of the club, bringing together players, supporters and the wider community and that's why I'm so pleased to be involved with the Howdens Game Changer programme, where grassroots clubs all over the country are set to benefit." 
Kammy added: "When I started out clubhouse facilities were pretty basic! I went to many a tournament with just a bag of crisps and some water to keep me going, hoping that the manager would remember to bring the fruit for our half time snack.  And, if we won, we'd often stop off at the chippie on the way home! 
"Thankfully, we've come a long way since then, but many clubhouses still need help to improve much-needed facilities.  So, the new kitchens from Howdens will make a real difference to grassroots clubs and bringing local communities together."
 Howdens will support and fund the kitchens and will help connect successful clubs with local tradespeople, for the fit, via its depot network across the country.
James Thompson, Director of Foundation Development at the Irish FA Foundation, said: "Our strong club network is the cornerstone of grassroots football and we're committed to strengthening every aspect of local clubs and improving facilities beyond pitches.
"Therefore we're delighted to be working in partnership with Howdens on the Game Changer programme.  By providing new kitchens at clubs, we hope to help them grow and thrive and make a positive impact on the lives of their players, supporters and the wider community."