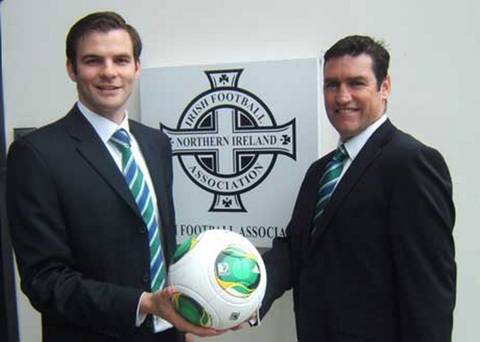 Northern Ireland are no strangers to the Guernsey and Jersey squads, as they defeated both teams in their last meeting in 2014.
Joint Northern Ireland Manager Frankie Wilson has named a squad of 18 players for the game, including Adam Salley, Andrew Hoey, Cameron Stewart and Mark Skyes, all of whom travelled to the Channel Islands last year and are mindful of the challenge ahead.
Frankie Wilson shared his views on the current provisional squad;
"Over the last 3 months in Meadowbank, Magherfelt, there has been an intense trail process for the NI U18 Schoolboys squad.
"It was a great opportunity to view the range of talent across Northern Ireland but it also proved to be a difficult decision when narrowing around 60 players to a squad of just 18.
"Conor and I however thought long and hard about the decision and are happy with our selection."
Frankie continued;
"The trip to the Channel Islands is a big opportunity for the squad to understand what is required to play at an international level.
"It is also an opportunity for the players to experience the lifestyle of a professional footballer.
Fellow joint Northern Ireland Manager Conor Marlin explained the high importance of the fixtures by stating;
"The trip in itself will be a crucial part of this squad's development.
"It is a chance for the squad to get to know one another and create a unique team-bond.
"There are a range of clubs across Northern Ireland being represented including Cliftonville, Crusaders, Linfield and Armagh City, for example.
"Frankie and I hope for a solid team performance and hopefully come away with victory."
For further information on the fixtures contact Niall O'Neill (noneill@IrishFA.com)