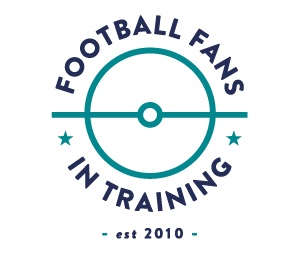 The free 12 week project relies on the attraction of Clubs like yours, to engage with men of this type who enjoy watching your sport but have perhaps not been able to play it themselves for a number of years. They will get a behind the scenes look at your club, be trained by selected club coaches, have a nosy at the trophy cabinet and have the chance to talk tactics in the dressing room.
The main aims of FFIT are to:
* Increase knowledge of diet & nutrition
*Improve lifestyle choices
* Improve physical activity amongst participants
* Reduce waist and weight measurements
* Increase engagement in other physical activity
Delivered at 27 SPFL clubs in Scotland, FFIT is being rolled out in England, Canada, Australia and now Northern Ireland!
In order for you to be amongst the first in Northern Ireland to deliver the programme, all you have to do is complete a FREE 2 day training course.
During the relaxed and relatively informal training you will cover the following:
* Getting Started What Are We Eating?
* Making Changes
* Physical Activity
* Thinking About Drinking
* Halfway Down
* How Are We Doing?
* What To Look Out For
* Practical Stuff
* Myths and Moods
* Making Progress Looking Forward
* Measure And Equipment
* Evaluation
This is an excellent opportunity for you to engage further in communities you are at the heart of. The training is delivered by Coaches, to Coaches and is an excellent opportunity to lead the way in this type of initiative, in partnership with South Eastern Health and Social Care Trust. Many of our qualified coaches go on to use the skills they have learnt in the delivery of other programmes they run, or even with Club players.
Sports Coaches are, by nature, confident, personable and motivational. This training will harness those skills and equip you to deliver something sports related and successful! All of our coaches really enjoy delivering the programme event though many felt daunted initially.
Once they had completed the training, they were ready for kick off and raring to go!
With Coaches Manuals provided, it really couldn't be easier to get involved in Football Fans in Training!
To find out more about the programme check out the following links:
SPFL Trust Website http://spfltrust.org.uk/projects/football-fans-in-training/
BBC Documentary https://www.youtube.com/watch?v=cXO8BJ8v99U
Channel 9 News ( Australia ) https://vimeo.com/115503511
If you would are working within the council areas of Lisburn, Ards, North Down or Down and would like to attend the FFIT course please complete the information below and return to: trudy.brown@setrust.hscni.net or if any queries please phone Trudy on 07803213932.