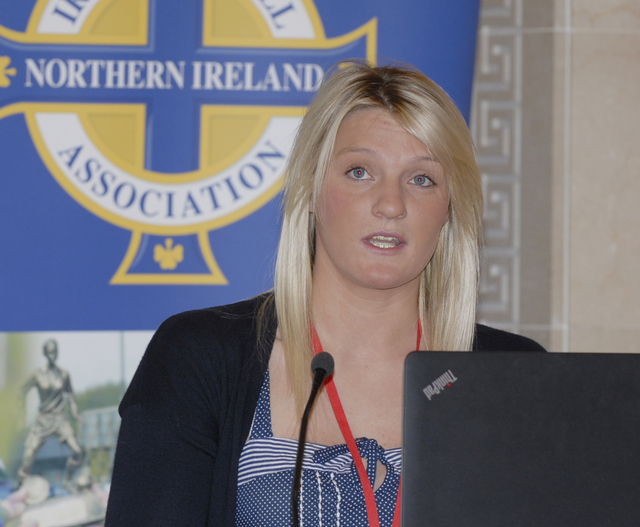 Award-winning sports presenter Denise Watson opened the ceremony, which featured speeches from Michelle McIlveen MLA, Northern Ireland Women's captain Ashley Hutton, and Irish FA President Jim Shaw.
Attendees also witnessed an emotional presentation from graduate Aimee McKeown, who spoke on how the programme has made a positive impact on her life.
Michelle McIlveen MLA urged the female football leaders to "use the skills that they have been equipped with to lead and inspire other young girls and women in football, and to make a difference in the game".
Irish FA President Jim Shaw congratulated the leaders on their achievements and spoke about the importance of such leadership programmes in developing the game of football as a whole.
Applications for the Female Football Leaders Programme 3 are now open. An application form and guidelines are available below.
Click here for Application form