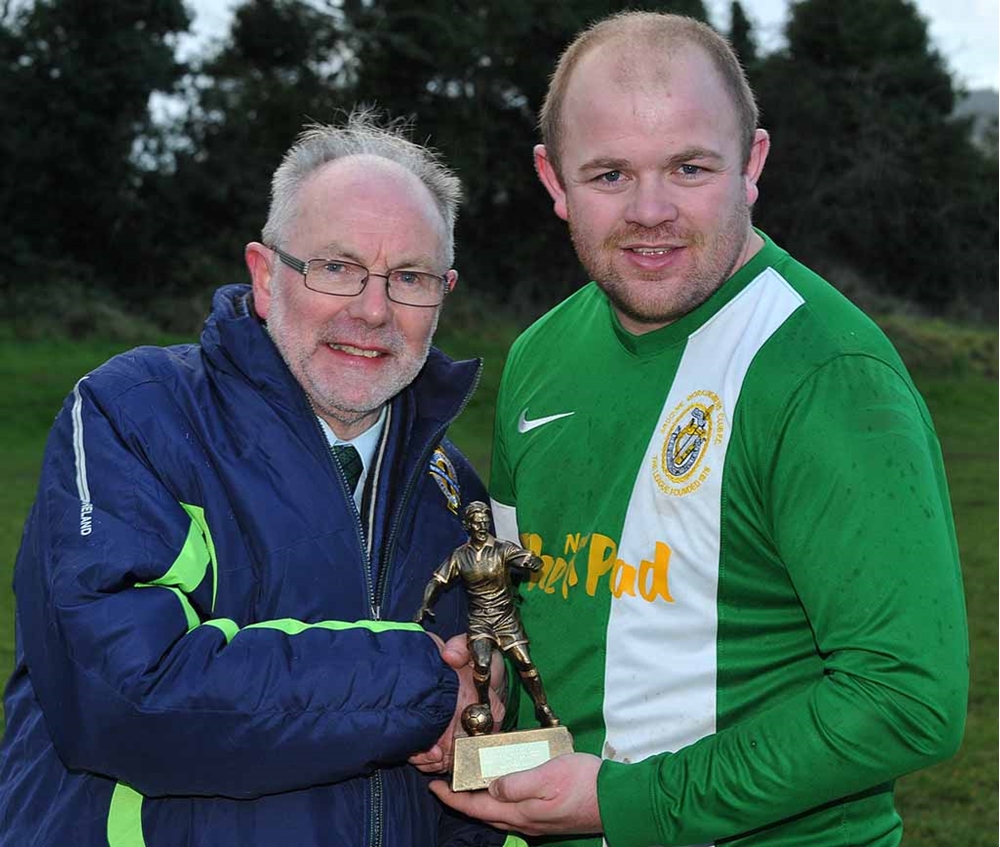 Both teams started with a quick tempo to try and acclimatize to the sub zero conditions. After about 10 mins you could feel the visitors were starting to impose their tempo to the game. As the Half went on Ardoyne seemed to have settled the best and were attacking at will but the final touch was missing.
Castlewellan seemed happy enough to soak up the pressure and wait for a counter attack. The stalemate was broken on the 40th min when a close range shot from Ardoyne's Anthony Crawford found the back of the net.
Half Time: Castlewellan Town 0 – 1 Ardoyne WMC
The second half brought resurgence from Castlewellan and they seemed to accept the urgency of getting their team going. A backward header from Castlewellan just sailed over the bar and mins later they had another chance which crept just wide of the upright.
Ardoyne's goal scorer had a perfect opportunity to double his tally and put the game to bed when a long clearance from his keeper saw him pick it up on the halfway line and had a straight run at the Castlewellan keeper only to see the keeper pull off a brave save on the edge of the goalmouth and deny the striker his moment of glory.
As the game went on Castlewellan seemed to run out of chances and Ardoyne seemed happy to soak up the pressure and settle for the unglamorous 1-0 win.
As the final whistle went it was a fair result and Ardoyne's Goal scorer Anthony Crawford was presented with the "Man of the Match" trophy by the Irish Football Associations Junior Cup representative Brian Larkin.
Full Time: Castlewellan Town 0 – 1 Ardoyne WMC
Ardoyne's win secures them a place in the 5th Round Draw of this years IFA Junior Cup.
Other Results from the 4th Round
Antrim Rovers 1-2 Cleary Celtic
Ardmore or Enniskillen Santos v. Orchard City
Armagh Rovers 2-3 Derryhirk United
BBOB Londonderry 2-3 Ballysillan YM
Castlewellan Town 0-1 Ardoyne WMC *TIE OF THE ROUND*
Churchill United 2-2 (3-4p) Raceview
Hanover II 0-9 Kilrea United
Harryville Homers 6-1 Belfast Celtic YM
Kelvin OB 0-1 Hill Street
Lower Shankill 2-0 Drummond United
Rosemount Rec. 3-1 St. Mary's (Newtownabbey)
Strathroy Harps v. Tollymore United