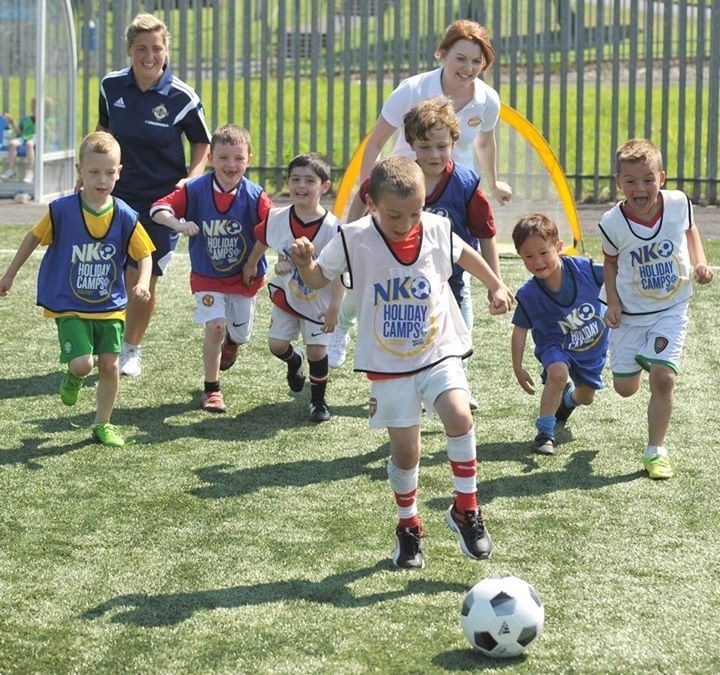 The partnership which started in 2007 has gone from strength to strength and last year saw the addition of Halloween Camps to the existing Easter and Summer Holiday Camps.
Continually growing in popularity, the Nutty Krust Holiday Camps saw 5,382 boys and girls aged 5 -13 take part in 2014, an increase of 20% from 2013.
The Nutty Krust Holiday Camps present an exciting opportunity for children to develop and improve their football skills over a short period of time, in a structured environment with professionally trained and vetted coaching staff. Children will benefit from the important social interaction and skill set development that will keep them engaged over the school holidays, providing a positive, competitive environment to interact with their peers.
Colette Wilson, Marketing Manager for Irwin's Bakery said: "Irwin's has a long history of supporting grassroots sports development in communities across Northern Ireland and we are delighted to continue our support of the Nutty Krust Holiday Camps with the Irish Football Association. As a family-owned business, the team at Irwin's believes in family values and the camps are a fantastic way for parents across Northern Ireland to encourage children to adopt a fit and a healthy lifestyle. With over 5,000 kids taking part last year we are looking forward to another bumper year on the pitch!"
The Irish FA's Grassroots Development Manager, Ian Stewart added: "The holiday camps are designed to be fun for both boys and girls regardless of ability. To support families and enable the whole family to get involved we have introduced significant multiple child savings. Starting at £20 for one child, £30 for two children and £40 (ONLINE PRICES ONLY) for three children from the same family, it is a fantastic opportunity for everyone to take part."
For more information on venues throughout Northern Ireland and course availability visit: www.irishfaholidaycamps.com
. Bookings are now open for the Nutty Krust Easter Holiday Camps. Alternatively contact Karen Chambers at the Irish FA's Football Development Department on 028 9068 4710.