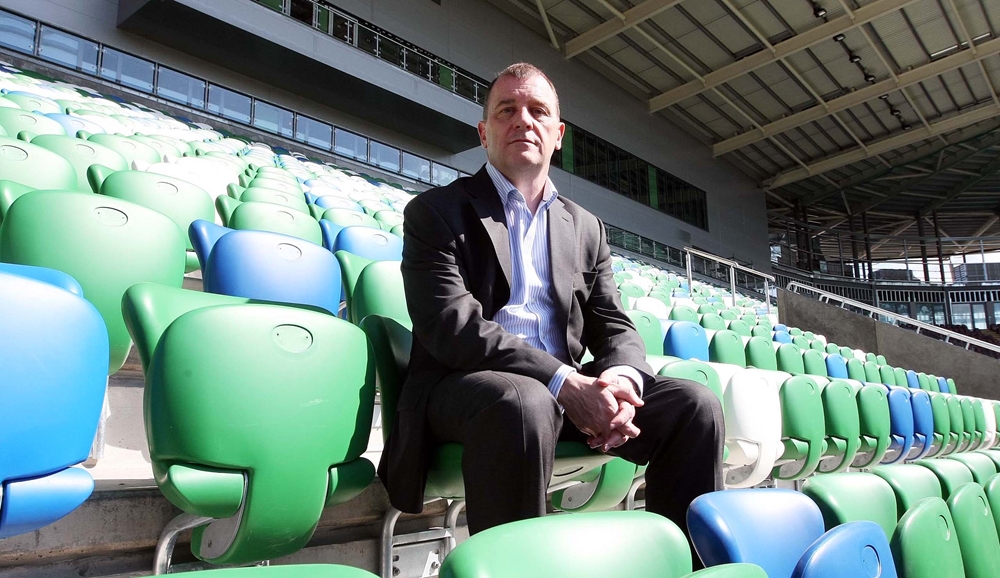 Irish Football Association chief executive Patrick Nelson has revealed he has a sincere hope that 2021 will be better than 2020 – and Northern Ireland fans will have plenty to cheer about during the next 12 months.
"I think our first hope is for vaccines and a sense of normality," the chief executive said.
"Whilst lockdown is still in place, the approval and rollout of the Pfizer BioNTech and Oxford AstraZeneca vaccines should give us hope that we can see some normality at the end of a long tunnel.
"We have a women's senior team play-off to look forward to in April and, who knows, we could be off to UEFA Women's Euro 2022 in England if Kenny Shiels and his squad have anything to say about it.
"The senior men's team get back on the horse in March with FIFA World Cup 2022 qualifiers so we have an early chance to back Ian Baraclough and his team again."
Looking further ahead, he noted that in August all eyes in the footballing world will be on Belfast as the Irish FA hosts the prestigious UEFA Super Cup 2021 at the National Football Stadium.
"It's an opportunity to showcase not just our stadium and the association but Belfast and Northern Ireland as a whole and it's bound to be a highlight of the year," he insisted.

The chief executive further revealed the association will be developing a new corporate strategy during the first half of the year which will determine the organisation's main priorities up until 2026.
"Although the time immediately behind us has been difficult, and we still have a way to go before we can reclaim those freedoms we always took for granted, there are many reasons to be positive about the year ahead," he added.
His comments came in an email to staff across the association.
He said he was proud at how everyone in the organisation coped with the challenges of 2020.
The chief executive pointed out: "We did what we could to look after our stakeholders, we helped to secure much needed funding for our member clubs, we reminded people about the good times in football via our social media channels and we helped Northern Ireland in its widest sense through our volunteering activities.
"We were able to bring football back earlier than most in order to finish our cup competitions, we were the first in the UK to bring back spectators, and we managed our way through complex UEFA protocols to deliver flawless international windows in the autumn." 
And he added: "Let's approach 2021 with our customary enthusiasm, skill and endeavour and see what we can make happen."