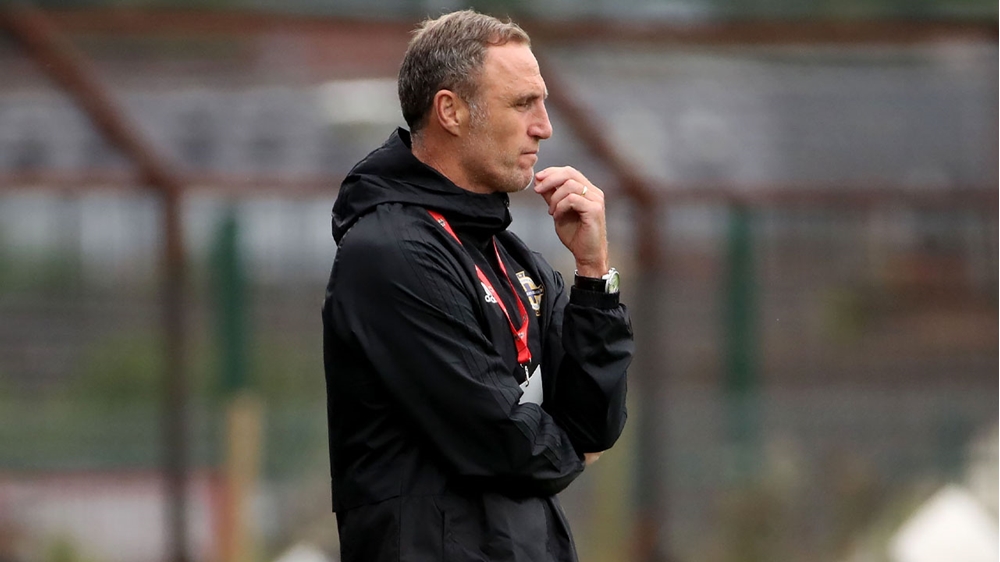 Andy Crosby is adamant Northern Ireland's Under-21s can make their mark in the qualifiers for the 2023 UEFA European Under-21 Championship.
Crosby, currently the U21s caretaker boss, said the boys in green and white face a "challenging group" in which they will come up against top seeds Spain, Russia, Slovakia, Lithuania and Malta.
But he insisted his side are more than capable of taking on the big guns in Qualifying Group C, pointing out that the U21s defeated the Spanish in their own backyard as recently as 2018.
Spain are among the top-ranked U21 sides in Europe, with a rich pedigree in the UEFA European Under-21 Championship. They won their qualifying group for this year's Euros in Hungary and Slovenia, while second seeds Russia also won their group.
"You have to remember the best teams don't always win and it was not that long ago that we defeated Spain away. We are no longer the whipping boys and we are more than capable of taking on the big boys," said Crosby.
The caretaker boss was in charge of the U21s during the latter part of their qualification campaign for the 2021 U21 Euros. They won two, drew three and lost five in a group won by Denmark.
In the campaign prior to that they finished second behind Spain in their qualifying group for the 2019 U21 Euros and famously defeated the Spanish 2-1 away in September 2018. In that same campaign they also faced Slovakia, defeating them 1-0 at home and losing 1-0 away.
Crosby further pointed out: "In our last campaign we were competitive in every game. We lost narrowly in both of our games against Denmark, who topped the group. Of course we will have to perform at an unbelievable level to defeat Spain but recent history tells us that we can do that."
Group matches in the 2023 UEFA European Under-21 Championship will begin in March this year and be completed by June next year. 
The nine group winners and the best runner-up will automatically qualify for the final tournament in Georgia and Romania alongside the two host countries. The other eight runners-up will play off for the remaining four finals berths in September 2022.