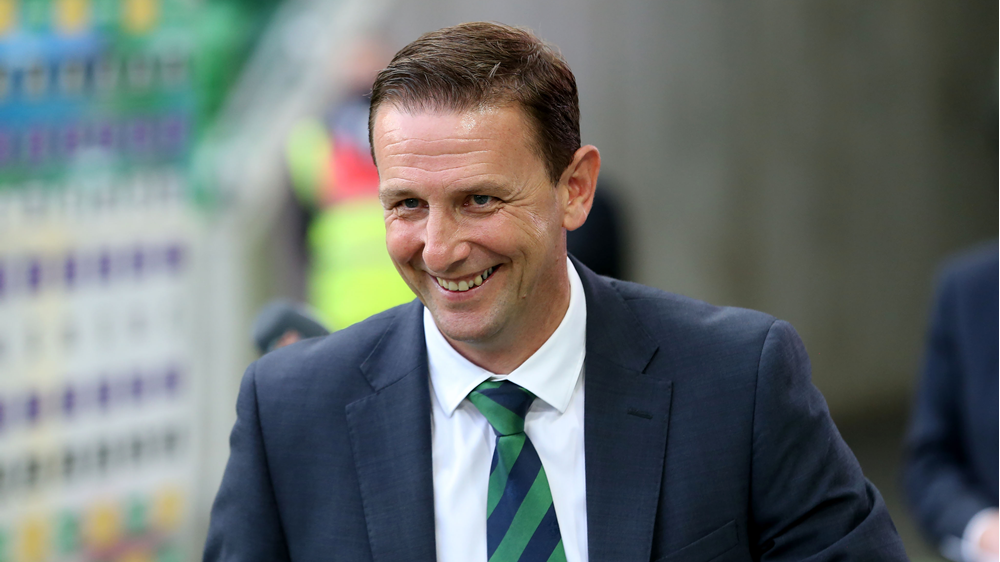 Ian Baraclough's main wish for 2021 is for Northern Ireland to seal a place at the next World Cup finals.
The senior men's team's FIFA World Cup Qatar 2022 qualification campaign begins in March and continues throughout this year.
And the Northern Ireland manager said his hope is that Northern Ireland will have secured their place at the tournament in the Arabian Peninsula by the end of 2021.
He insisted: "I know it's going to be tough, however we played well in quite a few of our UEFA Nations League games towards the end of 2020 and we can take great heart from that.
"Our aim is to qualify and everybody involved in the set-up is focused on that. We haven't been to a World Cup since 1986 and we would love to rectify that."
His team's campaign in European Qualifying Group C begins with an away match against Italy on 25 March and finishes with a home fixture against the Italians, who are top seeds in the group, on 15 November.
Game two for Northern Ireland, who are seeded third in the group, will be against Bulgaria (fourth seeds) at the National Football Stadium at Windsor Park on 31 March, while the boys in green and white are due to come up against fifth seeds Lithuania away on 2 September.
Next up are two games against Switzerland (second seeds) - in Belfast on 8 September and away on 9 October - followed by a trip to Bulgaria on 12 October.
Their penultimate match in Group C is set to be staged on 12 November when they will take on Lithuania in Belfast. It will be followed by the home game against the Italians three days later.
The winners of each of the 10 European qualifying groups will automatically secure a place at the World Cup in Qatar, which is due to be staged in November/December 2022. The 10 group runners-up, meanwhile, will enter a play-off process in March next year which will lead to three further European teams reaching the finals.
Ian Baraclough's other aims for 2021 include continuing to develop younger players alongside more battle-hardened operators within the senior squad.
"I would like to build up game time for the younger players. I firmly believe the coming years could be special ones for Northern Ireland if these players are allowed to come through and flourish," he said.
Another hope for this year is leading the team out at a packed National Football Stadium in Belfast.
"I don't want to be the Northern Ireland manager who only got to see his team play in front of just over 1000 fans in Belfast. I want the chance to lead the team out in front of a full house," he said.

However, the manager fully realises it may be several months before that particular dream is realised due to the ongoing coronavirus crisis.
"We are, of course, still feeling the effects of the Covid-19 pandemic and I would urge everyone to work together to beat it. Sporting organisations have previously stepped up to support the battle against the virus and I am confident they will continue to do so," he added.