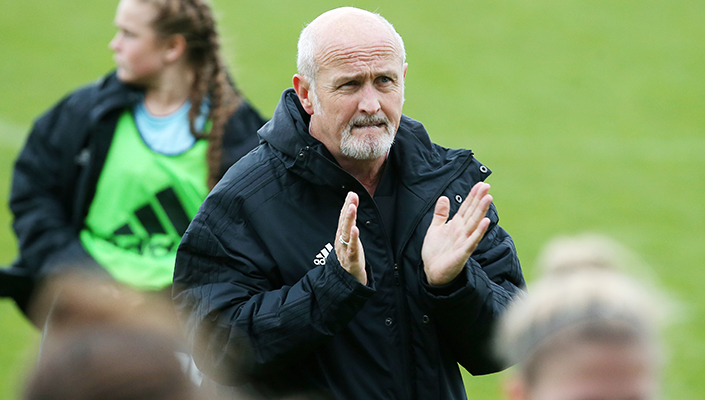 Northern Ireland have discovered who they will face next spring after the 2021-2022 UEFA Euro Women's Under 19 and U17 Championship qualifying round 2 draws were made earlier today.
As part of new Nations League-style qualifying format, both Northern Ireland age group teams find themselves in League B of their respective competitions where they will compete for promotion for round 1 of the tournaments' 2022/23 editions.
The U19s have been drawn against Azerbaijan, Faroe Islands and Malta in Group 1. These games are set to be played in April 2022 and a host nation for the group is still to be confirmed.
For all the girls across both teams there is the incentive to deliver performances that gets them noticed for the senior women's squad and future international recognition
The U17s, meanwhile, have been pitted against Luxembourg, Faroe Islands and hosts Israel - also in Group 1. The three matches are scheduled for March 2022.
Alfie Wylie, Head of Elite Performance at the Irish FA, said: "Both draws are, as always, challenging but good for us. Having been in the restructured women's competitions' A leagues in both age groups in the recent tournaments we were disappointed to finish bottom in both despite some very good performances.
"But a lot was learnt by everyone against countries at the top of European youth football and we will now be given opportunities to put that into practice.
"Since we returned from both recent competitions there has been a very positive response by everyone, and we will look to get games against local female and male teams as well as hopefully some international friendly games. As well as this, all the players will be following fitness programmes based on recent fitness testing.
"There is a lot of really good work going on throughout the performance pathway with the quality of the players at all age levels of a very good standard. With the support of a very dedicated staff and clubs we believe we can do very well in both competitions. There is a healthy competition for places which is again testament to the work the girls put into their preparation and the all-round staff support."
He added: "This will be the first time any of our women's teams will have played in Israel and it will be interesting to learn where our WU19 tournament takes us.
"For all the girls across both teams there is the incentive to deliver performances that gets them noticed for the senior women's squad and future international recognition."