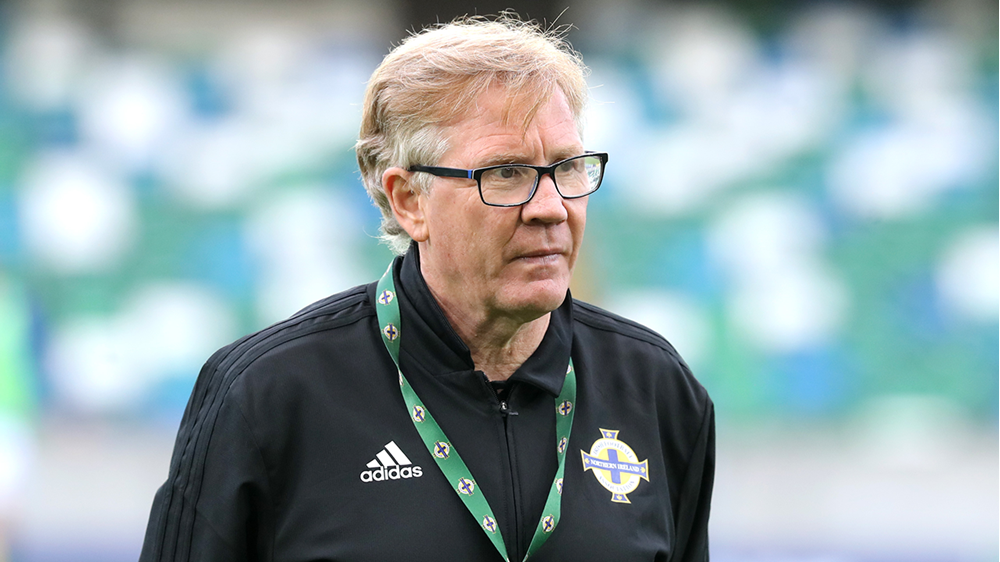 The UEFA Regions' Cup is set to return next year – and Northern Ireland will be competing once again under the guidance of Harry McConkey.
The competition for amateur international teams was not played in 2020-2021 due to the Covid pandemic.
However, it will be back for 2022-2023, with Northern Ireland hosting an intermediate stage mini tournament next autumn as part of the qualification process.
Northern Ireland's opponents in October 2022 will be regional teams representing Wales, Czech Republic and Sweden (dates and venues TBC). The winners of the four-team tournament will go forward to the finals in the summer of 2023 (dates and venues TBC).
Ballinamallard United manager McConkey has managed Northern Ireland's junior international side (featuring junior and intermediate level players) for well over a decade and is as enthusiastic as ever about representing his country in a coaching capacity.
Covid permitting, he will conduct trials for players from the Eastern Region (from clubs affiliated to the Co Antrim and Mid-Ulster FAs) and the Western Region (from clubs affiliated to the North-West and Fermanagh & Western FAs) in January and February.
The two regions will then play in a two-legged play-off - the games are scheduled for 23 February and 9 March - to determine who will represent Northern Ireland in the Regions' Cup competition. 
Northern Ireland's junior international team last took part in Regions' Cup qualifiers back in the autumn of 2018 in a mini tournament that was also staged in Northern Ireland. They won against Moldova but lost narrowly to representative teams from Portugal and Russia.
McConkey said: "I am delighted to see the Regions' Cup competition back on the football calendar.
"In March 2020 we saw the second leg of the play-off between the Eastern Region and Western Region squads pulled at the last minute due to the pandemic.
"With the tie sitting in the balance after a first leg result of 2-2 at the Bangor Fuels Arena in late February, it was very painful for myself, Gerald Boyle (his assistant) and all the players and backroom staff concerned to realise they were going to miss out on the big prize of a European football experience."
He revealed he has effectively already begun the recruitment of quality junior and intermediate players for his latest squad.
"We have been speaking to managers, seeking vital information on their players, and my scouts will be out and about at junior and intermediate games," he said.
The proposed UEFA schedule means the two play-off games between Eastern Region and Western Region must be played by mid-March.
After that McConkey and his coaching team will work with the winning squad and prepare them to represent their country at the mini tournament next autumn.
The Northern Ireland junior international boss added: "The fact we will be hosting the tournament is bittersweet for me. I love to expose the players to different cultures and different lands as it is not only a football education for them but a truly wonderful life experience.
"However, on a purely football front, hosting the tournament and playing at home can have its cultural and football advantages, too. Firstly, we are confident and familiar in our local physical environment. We can control our nutrition, organise strength and conditioning facilities and sort out our recovery needs more easily.
"We also know the Irish Football Association will provide a good hotel and training facilities. All these things are great assets when preparing for an intense week and it makes the players feel like true professionals, which was Michel Platini's vision, after all, when creating the UEFA Regions' Cup."