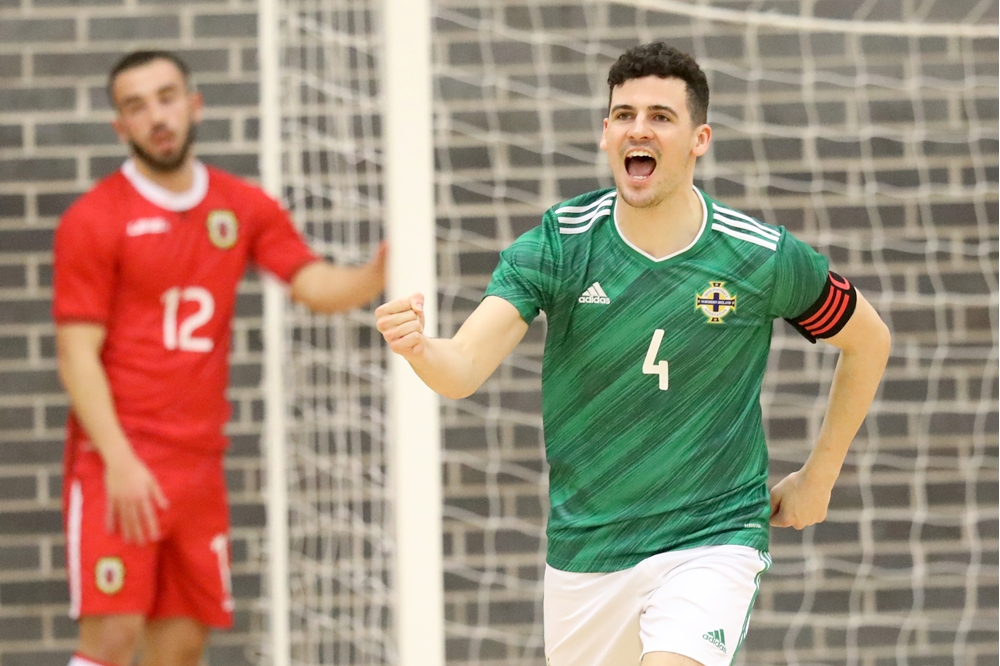 The Northern Ireland men's international futsal team will face Lithuania, Turkey and Israel in the preliminary round of the European qualifiers for the 2024 FIFA Futsal World Cup.
The draw for the preliminary round was made today and Northern Ireland will be among 24 teams playing in six mini tournaments for 12 places in the main round.
Lithuania, which hosted the Futsal World Cup finals this year, will also be hosting the mini tournament involving Northern Ireland.
The preliminary round is due to be played between 4 and 13 April next year, while the main qualification round in Europe is scheduled to be completed by early March 2023 with main round play-offs, an elite round and elite round play-offs following on.
Seven European teams will eventually compete at the final tournament with qualifying running from next April until April 2024. The host country and the exact dates for the World Cup finals in 2024 have yet to be determined.
Two of Northern Ireland's opponents next spring - Turkey and Lithuania - will be familiar to Jonny Michael's team.
Northern Ireland were last in action in February 2020 in the preliminary round of the Futsal Euros 2022 where they narrowly lost to Turkey and were also defeated by host nation Lithuania in the Preliminary Round Group E mini tournament in Jonava. They also lost to Hungary in that tournament.
They have not been in competitive action since then due to the Covid pandemic, however they did return to training in July.
Northern Ireland manager Jonny Michael said: "It's a tough draw with the guys travelling to Lithuania again, however we will go there determined to do well."