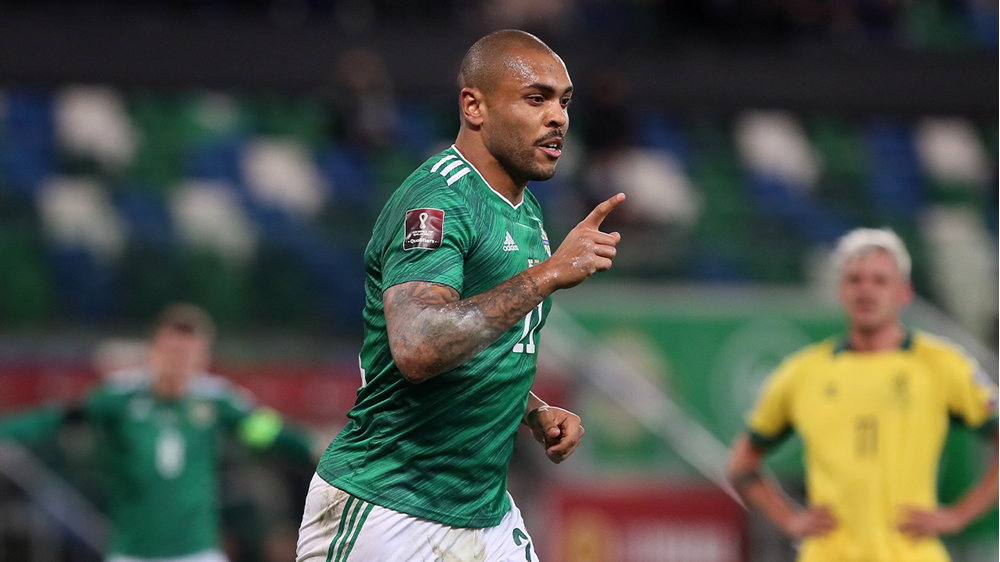 Northern Ireland will find out tomorrow (16 December) who they will face in the third edition of UEFA's Nations League.
The senior men's team will be playing in League C in the 2022-23 competition after being relegated from League B last time around.
In tomorrow's draw for the UNL - it is being staged in Switzerland - they will be in League C Pot 1 along with Turkey, Slovakia and Bulgaria, which means they will avoid playing those nations in the league next year.
There are, however, some potentially tricky opponents lying in wait in the three other pots.
The potential opponents in Pot 2 are Greece, Belarus, Luxembourg or North Macedonia, who played at the Euros in the summer.
Northern Ireland recently faced Lithuania in the European qualifiers for FIFA World Cup Qatar 2022 and they could meet again in next year's Nations League. The Lithuanians are in Pot 3 along with Georgia, Azerbaijan and Kosovo.
Gibraltar and Faroe Islands are in League C Pot 4 after being promoted from League D last time around, while Kazakhstan are set to face Moldova and Cyprus will be up against Estonia in play-off matches in March to determine which nations take the final two places in League C or drop to League D.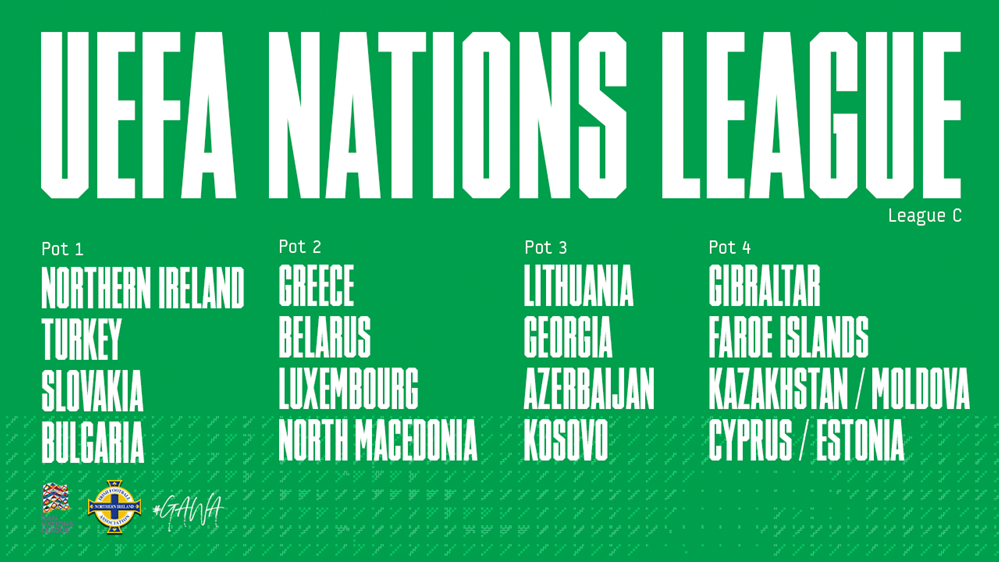 The draw for the league phase of the third edition of the UEFA Nations League is due to take place in Nyon at 5pm UK time tomorrow. It can be viewed on uefa.com here
All group games in the Nations League 2022-23 will be played next June and September. Four of the six matchdays will be in June (between the 2nd and 14th of that month) due to the winter scheduling of next year's FIFA World Cup in Qatar.
The four group winners in League A will advance to knockout finals in June 2023, while the group winners in the other three leagues will all be promoted for the 2024-25 competition.