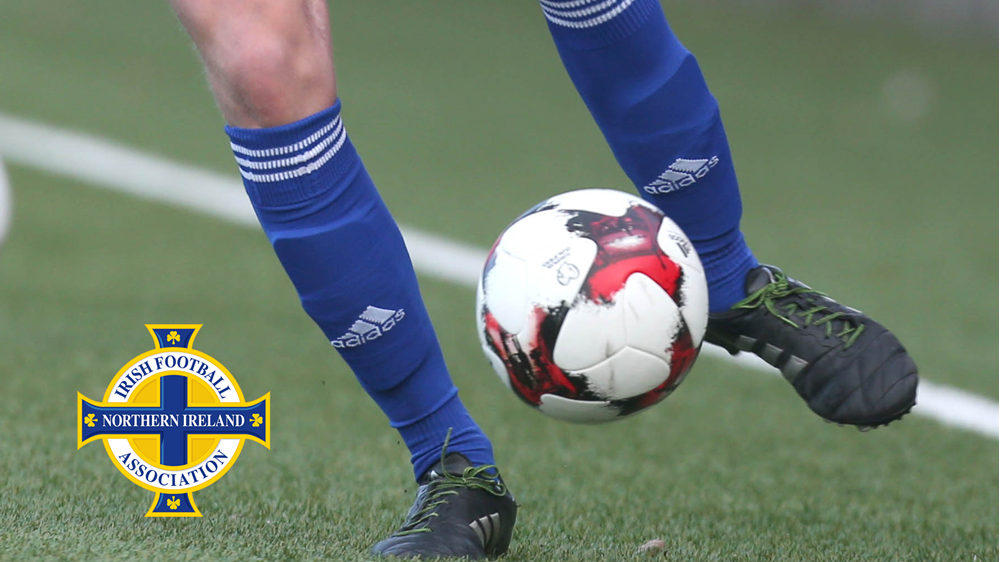 The Irish FA through the Community Foundation is delighted to open a new Inclusive Clubs Programme. 
The Inclusive Clubs Programme is aimed at supporting football clubs who are developing a women's section or pathway and who wish to welcome in and encourage participation from individuals across all parts of society, including the BAME (Black and Minority Ethnic) community, and those with a disability.
The Irish FA Foundation is the charitable arm of the Irish FA and exists to further equip the association to foster and grow the sport.
The Community Foundation for Northern Ireland was established in 1979 and has been committed to addressing the challenges of peacebuilding, social justice and effective community development.   
The Coronavirus has presented a significant challenge for Northern Ireland and the sporting sector.
It has been a huge shock on a global scale in the short term, and is expected to have much longer term effects. As we move out of lockdown we're all aware that coronavirus is still with us and will continue to affect the way many of us live our lives. It will require significant changes to how we function as a society in the medium to longer term, and how we continue to encourage and support and develop sport.
The Inclusive Clubs New Needs Funding Programme will support Women's Clubs to respond to this crisis, addressing the new needs appearing as a result of the Coronavirus for football clubs, and where restrictions mean finding new ways of meeting continuing to support development of the women's clubs.  The aim of the fund is to enable clubs to continue to play and develop the game, safely.
Eligibility:
Who can apply?
Applications are invited from eligible Women's Clubs (excluding NIFL teams) – Mainstream Clubs who are starting or developing an already existing Women's section.
Size of Grant:
Grants available: Up to £1,000
What can be supported?
Capital costs associated with implementing new systems and procedures, which may include provision of PPE to enable safe playing, and to support the club to continue to operate in different ways safely.

Additional core costs such as light that may be incurred, to enable games to take place.

Support to continue provision of coaching, and planning tournaments, including payment of pitch fees, league fees, trophy presentations.
 Closing dates and awarding of grants:
The fund will be open for applications from 12pm on 13th August 2020 and will close at 1:00pm on 7th September 2020.
For more information on eligibility visit https://communityfoundationni.org/grants/the-ifa-inclusive-clubs-new-needs-programme/